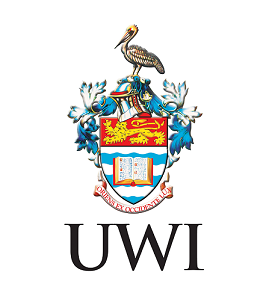 Across the globe, International Men's Day was observed on November 19. In commemoration, the Institute for Gender and Development Studies (IGDS) at The University of the West Indies (The UWI) hosted a Vice-Chancellor's Forum that examined gender policies and equity, shed light on redefining masculinity and honoured men who fight for gender justice, those who reshape traditional norms for gender roles, and men who nurture and upkeep the positive ideals of fatherhood.
Themed Men Fostering Gender Justice, the virtual Forum held on November 17 was led by new University Director of the IGDS, Professor Diana J. Fox. In her welcome remarks, she noted that The UWI's commemoration of the observance—founded by its own Dr. Jerome Teelucksingh, focused on highlighting one of its core values, gender justice. Professor Fox noted, "Among the most pressing issues in the (Caribbean) region are violence against women and girls, the inclusion of women at the highest levels of decision-making, violence against and exclusion of LGBTQ persons and the importance of addressing traditional ideologies of masculinity."
Professor Aldrie Henry-Lee, The UWI Pro Vice-Chancellor, Graduate Studies and Research, provided greetings on behalf of the University's Gender Justice Champion, Vice-Chancellor Professor Sir Hilary Beckles. Asserting that "gender equality and gender justice are key to sustainable development," she stressed the importance of men and women assuming joint responsibility for the promotion of these drivers of development, as gender equality and justice cannot be achieved if the focus is placed only on one sex.
The expert discussants included Tyrone Buckmire, Co-Director, Legal Aid and Counselling Clinic and a Child Rights Activist who has been in the social work fraternity for the past 34 years; Stevan 'Coach' Lynn, Founder and CEO, Deeds Driven Dads Inc., The Caribbean Fatherhood Coalition and The Future Fathers Club, whose organisation supports a network of emerging fatherhood initiatives and NGOs through a host of services and training; Glenroy Murray, Executive Director J-FLAG, Law Tutor at The UWI Mona Campus and a well-known social justice and human rights advocate of LGBT rights, women's rights and youth development in Jamaica and Harish Sadani, Gender Matters Consultant and Founder, Men Against Violence and Abuse (MAVA) and a leading gender rights activist who has pioneered efforts in India where he works with young men and boys to prevent violence against women.
Chair and Moderator of the forum, Father Sean Campbell, Anglican Priest and Human Rights Activist, emphasised that gender justice calls us to respectful dialogue, mutual respect and conversation that builds the human community. He added, "every concern of gender justice must have necessity, consider and refer to specific demographics, all while "affirming our interrelatedness and the need for us to protect and care for each other."
Stevan "Coach" Lynn discussed the need for improving and elevating the consciousness of fathers, fatherhood figures and future fathers.  He likened the fatherless Caribbean homes, communities and nations to a 'disease' and another pandemic that needs to be addressed. He outlined that his Fatherhood Movement is seeking to work with gender officials and ministry offices to put a programme to confront these insufficiencies, as it is necessary to create a vehicle fathers all across the Caribbean can look to for support. While such a venture may not be easy, it is his belief that to "turn the tide" certain steps can be taken. These include: promoting inclusive language in relation to fathers being important; providing persons who young men can emulate to assist with character building as well as creating male mentorship programmes or 'training of the trainers'.
Tyrone Buckmire explained the importance of working with men and boys to promote gender and social justice. He also identified that re-socialisation must take place within the Caribbean nations, for men to move away from their traditional attitudes towards masculinity and voiced the need for the region to become one that is more equitable, "where gender justice is not just a term on paper… and grows as something the whole region can benefit from."
Harish Sadani, explored "Breaking the moulds of patriarchy" in his presentation.  He shared that in the fight for a gender-just society, persons must ask themselves these questions, "Who is our enemy? Is our enemy men, or is it the mindset—the dominating mindset or the patriarchy?" he noted also that feminism calls for men to be allies and part of the solution for creating this equal environment. Mr. Sandani specified that in male-dominated patriarchal societies men are boxed in by society and institutions into what is conventional, with unrealistic pressures to perform, and "markers of being a man" such as being tough, showing no emotions, being an achiever and a breadwinner. He advocates for creating a safe space for men and boys to learn, unlearn and relearn.
Glenroy Murray admitted that he was initially skeptical when it came to International Men's Day because of the usual tendency of some men's rights activists to push back against feminism, rather than provide a space to examine the ways in which the patriarchy has harmed men. Understanding now that there is merit in having necessary discourse about the patriarchy and undoing what it has done to men, women and societies, he understands gender justice to include, "the undoing of the institutionalised ways in which we organise ourselves around heteropatriarchy" and that gender justice also calls for addressing gender stereotyping. He outlined the work of his organisation, J-FLAG which aims to advocate for the needs and experiences of members of the LGBTQ community in Jamaica. He noted that on a personal level, he aspires that J-FLAG will help persons to understand the negative impacts of the patriarchy, bolster LGBTQ inclusion and "see positive shifts in people's attitudes" towards the queer community.
The recorded broadcast of The UWI Vice-Chancellor's Forum, Men Fostering Gender Justice,  can be accessed here.