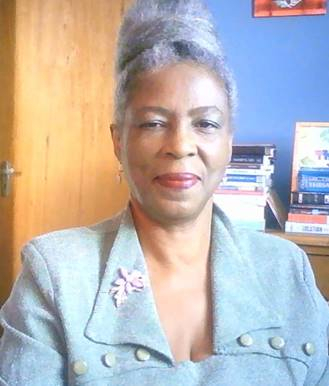 Professor Eris D. Schoburgh has been elevated to the position of President of the Caribbean Studies Association (CSA) at the meeting of the Executive Council (EC) convened after the 2021 annual conference. She served previously as the organisation's Vice-President.
Professor Schoburgh is the 46th President of the CSA which is an independent professional organisation devoted to the promotion of Caribbean studies from multidisciplinary and multicultural points of view. The CSA constitutes the largest group of academics, researchers and practitioners that facilitates translingual exchanges in its scholarship and activities, with its membership base spanning the Caribbean naturally, but also North America, Central America, South America, and Europe as well as wherever the Caribbean diaspora is domiciled. 
Under her leadership the CSA will adopt a 2.0 mission and strategy that she believes will chart a path towards a more sustainable future. She identified new technology and new media as critical dimensions in reorienting how things are done. She is particularly seized by the challenges that the organisation faces and the need to restructure its accessibility to its members and the public in a digital age. For the 2021/22 administrative year Professor Schoburgh stated that CSA will utilize a Snowball Effect towards the primary objective of Building Brand Awareness and Engaging New Interests which is the mantra. With the foregoing in mind she has undertaken a process of organisation change commencing with a reimagination of mentoring that has resulted in the soft launch of two signature programmes viz., The CSA Young Scholars Mentoring Programme and The CSA Young Scholars Dialogue 2021/22.
Professor Eris D. Schoburgh served the Faculty of Social Sciences as Associate Dean. She lectures courses in public policy and management at the undergraduate and graduate levels in the Department of Government where she currently coordinates the Public and Policy Management Unit. She is a member of the Commonwealth Local Government Forum (CLGF); the International Public Policy Association (IPPA), and the International Research Society for Public Management (IRSPM).