The University of the West Indies (The UWI) is pleased to announce its six newest Professors, that include a Legal Scholar, Political Scientist, Educational Psychologist, Natural Products Researcher, Microbiologist and Tourism Specialist.
The six were promoted to the regional university's highest academic rank with effect from October 2021, following rigorous evaluation of the quality and quantity of their research, publications and other professional activities by internal and external assessors. The academics all received outstanding reviews in their respective areas of specialty; in addition to their academic distinctions, they emulate The UWI's mission: "to advance learning, create knowledge and foster innovation for the positive transformation of the Caribbean and the wider world." They are:
Professor Shazeeda Ali, Dean of the Faculty of Law at the Mona Campus;
Professor Cynthia Barrow-Giles, Deputy Dean in the Faculty of Social Sciences at the Cave Hill Campus;
Professor Loraine Cook, Professor in the Faculty of Humanities and Education at the Mona Campus;
Professor Ruby L. Lindo, Head of the Biochemistry Section the Faculty of Medical Sciences at the Mona Campus;
Professor Adesh Ramsubhag, Professor in the Faculty of Life Sciences at the St Augustine Campus; and
Professor Andrew Spencer, Deputy Executive Director at the Mona School of Business and Management.
More about the new professors
Professor Shazeeda Ali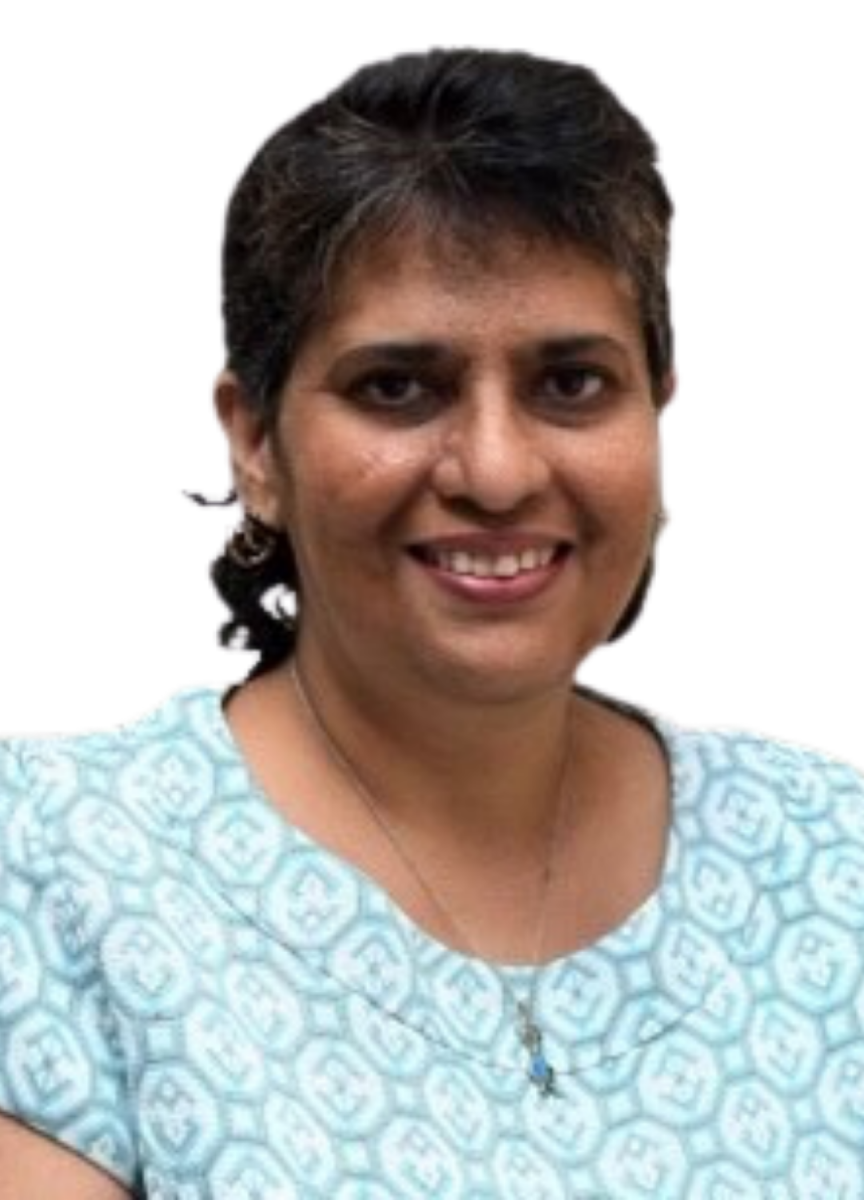 Professor Shazeeda Ali is an eminent legal scholar and Dean of the Faculty of Law at the Mona Campus. She holds a Bachelor of Laws degree from The UWI Cave Hill Campus in Barbados, a Legal Education Certificate from the Norman Manley Law School in Jamaica; a Master of Laws degree from the University of Cambridge, as well as a PhD from the Institute of Advanced Legal Studies at the University of London in the UK.
Her distinguished contribution to the study of money laundering was well-known before the Financial Action Task Force, the international body that sets standards for Anti-Money Laundering and Combating Financial Terrorism (AML/CFT), came to prominence. She is also recognised regionally and internationally for her extensive knowledge and robust research on financial regulation, offshore financial centres, and legal profession ethics.
Professor Ali has published significant, high-quality scholarly research on financial crimes in the Caribbean over the past two decades. Her book, "Money Laundering Control in the Caribbean", (2003), is a standard reference for Anti-Money Laundering and Combating Terrorist Finance in the region. It is one of her two authored books, in addition to two other edited books; twenty-one scholarly articles in peer-reviewed journals; five book chapters; four non-refereed research-based scholarly publications and four technical reports. She is also a regular presenter at the annual University of Cambridge International Symposium on Economic Crime and other leading global conferences on Financial Crime.
Her accolades include an Emerald Literati Networks Award for Excellence for the Most Outstanding 2014 Journal Article; The UWI Mona Campus Principal's Award in 2015 and 2016 for Most Outstanding Researcher, Faculty of Law, and the Best Research Publication in 2015 and 2017. Her book, The Ethical Lawyer: A Caribbean Perspective (2015) was featured among The UWI's 70th Anniversary Celebration of Books in 2018. She currently serves on the editorial boards of multiple regional and international journals and is the Editor of the Journal of Law, Governance & Society. She has served as a peer-reviewer for law book proposals including Routledge in 2016 and Springer in 2021. At The UWI, she serves on many Campus and University committees. She has been an Internal Examiner for the Master of Laws programme and is also an MPhil/PhD supervisor. 
Commenting on her work, one external assessor noted "Dr. Ali is one of the global pioneering scholars who identified that money laundering control will become highly significant for countries and regulated institutions…Her work contributes to global scholarship through its analysis of the complexities of financial crime in the region…Dr. Ali's scholarly output is original and distinctive in its focus on the Caribbean… She has brought research-based knowledge of practices and realities of financial crime in the Caribbean into focus."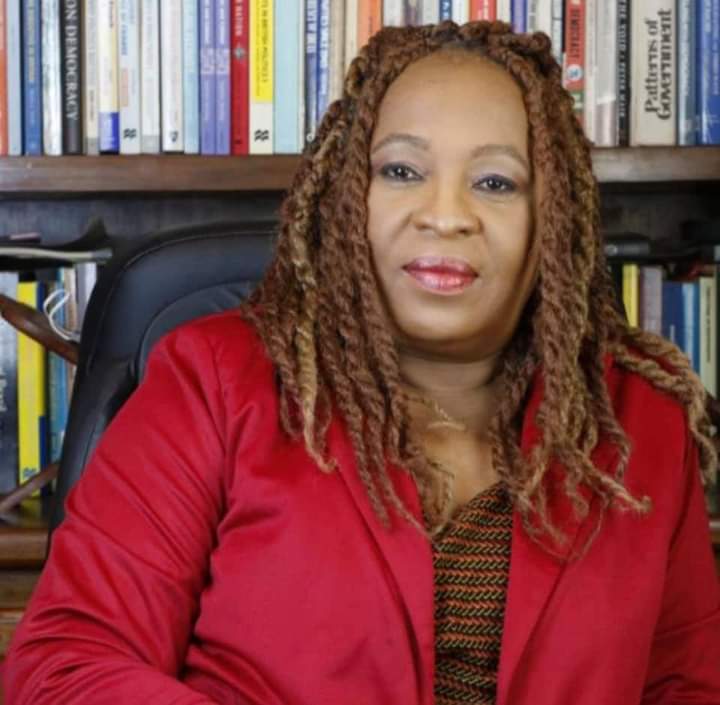 Professor Cynthia Barrow-Giles
Professor Cynthia Barrow-Giles lectures in the Faculty of Social Sciences at The UWI Cave Hill Campus. Throughout her career at The UWI, she has served as Deputy Dean of the Faculty twice, and Head of the Department of Government, Sociology and Social Work.
She holds a Bachelor of Arts in History and Political Science, a Master of Science (General), and a Master of Philosophy from the Consortium Graduate School at The UWI.
The proud alumna and academic has published widely on political parties, election campaigns, political party financing, and women's political participation. Her publications include nine peer-reviewed journal articles; two authored books; one co-authored book; three co-edited books and fifteen book chapters. She has also written over seventy other academic publications.
In addition to her lecturing over the years, Professor Barrow-Giles developed four new undergraduate degree programmes in 2002 and four Master's degree programmes between 2004 and 2005. She has also supervised twelve MSc theses and four MPhil theses.
For decades, Professor Barrow-Giles has advocated for civic education among Caribbean people, particularly concerning the electoral machinery and political participation. She has served in several Caribbean countries with the OAS Electoral Observer Missions, on Commonwealth Electoral Observer Missions to Ghana, Sri Lanka, and The Gambia from 2005 to 2011 and was a member of the CARICOM High-Level Team for the recount of the Guyana vote in March 2020, and served as the CARICOM Team leader for the recount of the Guyana 2020 elections from May-June 2020. She also served on the Saint Lucia Constitution Reform Commission from 2006-2011, as Advisor to the RSTAC, Barbados, and is a founding member and Director of Transparency Institute of Barbados and Integrity Group Barbados.
Professor Barrow-Giles has received numerous awards for her dynamic work. These include a Vice-Chancellor's Award for Excellence in Contribution to Public Service in 2021; the Cave Hill Campus Principal's Award for Outstanding Contribution to Public Service in 2020; the UWI CETL/Guild Recognition Award for Outstanding Contribution to Student Learning in 2019; the 2017/2018 Faculty Award for Most Outstanding Researcher and the Barbados Community College Political Science Society's Service Award for Contribution to Political Science Education in 1998.
While reviewing her body of work, one external assessor observed, "The Candidate is a recognised leader in her field of research, a voice for the values of constitutional democracy, a respected and trusted advisor to international organisations, and a prominent ambassador for the University. The University is fortunate to have the Candidate in its ranks."
Professor Loraine Cook
Professor Loraine Cook is an Educational Psychologist who lectures in the Department of Educational Studies in the Faculty of Humanities and Education at The UWI Mona Campus.
She holds a Bachelor's degree in Urban Studies from the University of Concordia in Montreal, Canada; a Diploma in Education in Social Studies & Geography; a Masters (with distinction) and a PhD degree in Educational Psychology (with high commendation), all from The UWI Mona Campus. She has acted as Director of the School of Education at the Campus on a few occasions and held the position of Assistant Coordinator for the Graduate Studies Unit.
Professor Cook has focused her work on Educational Psychology in the Caribbean for over a decade, researching challenges and seeking to chart pathways to overcome these challenges in teaching and learning to maximise learning opportunities.  Her research represents a direct positive contribution to knowledge within the discipline of educational psychology in the region.
She has published one book; four book chapters; twenty-five peer-reviewed articles; one monograph and three technical reports. She has also presented papers at thirty-eight academic conferences, contributed to the 2014 Encyclopedia of Diversity and Social Justice, and edited two non-refereed, research-based scholarly publications.  Between 2008 and 2020 she was a reviewer for several academic journals and is a founding Co-Editor of the Caribbean Journal of Mixed Methods Research and the Associate Editor of the International Journal of Multiple Research Approaches.
Professor Cook's awards include Most Outstanding PhD Thesis for the 2006/2007 academic year at The UWI Mona Campus.  She also received the Dean's Award for Excellence in 2007, the Campus Principal's Award for Research Project Attracting the Most Research Funds in 2009 and 2015, as well as the Principal's Award for the Best Publication in 2014 and 2016, Faculty of Humanities and Education.
She was a Fulbright Scholar which led to a Visiting Researcher Fellowship to New York University in 2011, and in 2018, was a Visiting Associate Professor at the University of British Columbia, Vancouver, Canada.
Professor Cook has served the Mona Campus on many committees; designed several courses and supervised two PhD, and over forty Masters theses. She formally introduced the Mixed Methods Research approach to the School of Education, by developing and implementing a mixed-methods course that targeted postgraduate students in 2013 and has organised and chaired two Mixed Methods Research conferences in the Caribbean. Between 2013 and 2020 she consistently spearheaded collaborations to organise seminar series on academic writing, research methods, and research ethics to build capacity among students and staff at the Mona Campus.
In the review of her work for the promotion, one of her external assessors commented: "A noteworthy perspective that was drawn from reading all ten of Dr Cook's articles was her facility in the use of unique methodologies in crafting her research…Dr Cook is developing expertise around the areas of children's mental health, teacher support, working with parents, and dealing with social inequality. She has a strong interest in research methodology associated with understanding these topics and this itself could make a significant contribution to the field of educational psychology and beyond. Her work is robust and thorough, and she has the potential to make an increasing impact on the field as her career progresses."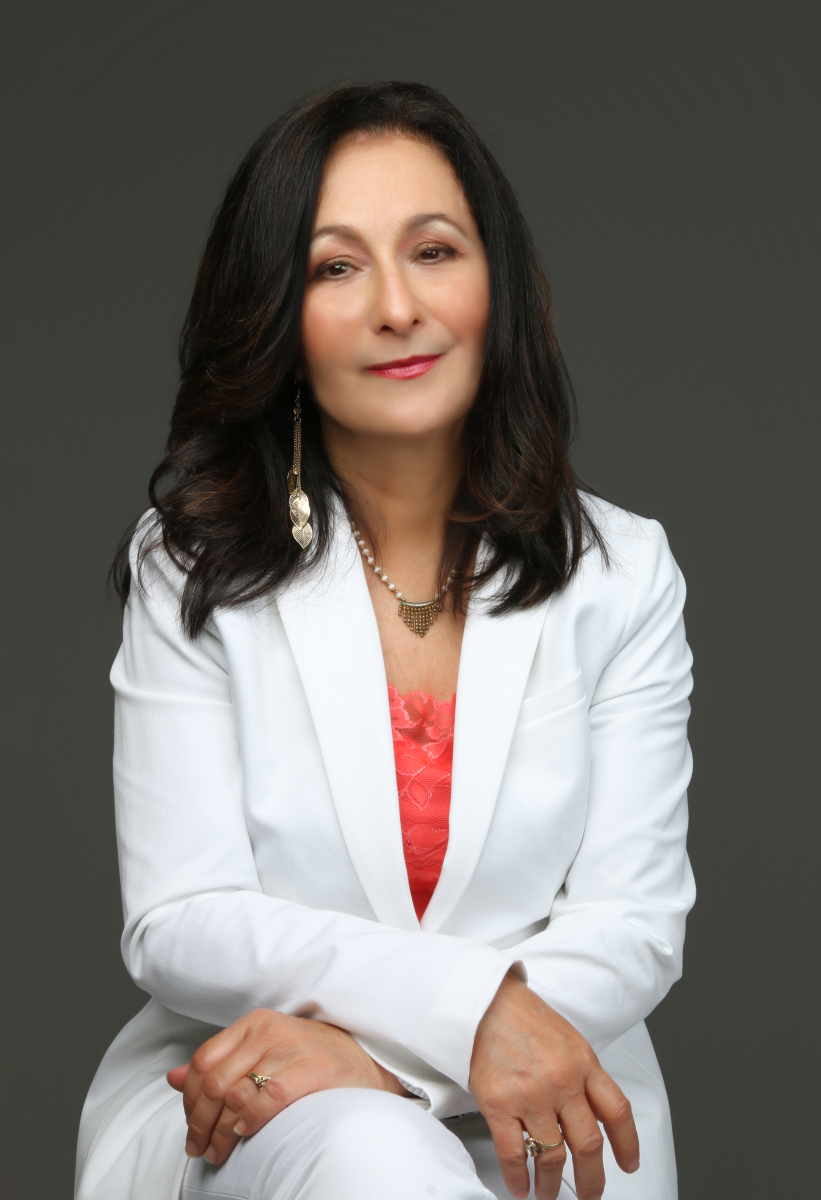 Professor Ruby L. Lindo
Professor Ruby L. Lindo is a Natural Products Researcher, and Head of the Biochemistry Section in the Department of Basic Medical Sciences, who lectures at The UWI Mona Campus.
She holds a Bachelor of Science degree in Pure and Applied Chemistry, an MPhil degree in Organic Chemistry, and a PhD degree in Biochemistry from the Mona Campus.
Professor Lindo's extensive research in Natural Products has gained regional and international recognition. She has made extensive and impressive contributions to research the use of Jamaican indigenous herbs as possible treatments for various illnesses including diabetes. Her research has earned her a United States patent for work accomplished at The UWI, while she is also named as an inventor on two other United States patents.
Professor Lindo has a record of high scientific and distinguished original laboratory research. She has published thirty-two peer-reviewed journal articles in well-respected scientific journals; one book chapter; fifty-five abstracts and fifty-five posters.
Professor Lindo is also an exceptional teacher and mentor to students and colleagues who have interacted with her. She has successfully supervised five PhD theses, seven MPhil theses; one MSc Forensic Science thesis as well as thirty (30) undergraduate research students.
Awards for Professor Lindo's teaching and research include the 2007 Principal's Award for the Best Research Publication, Faculty of Medical Sciences; the 2012 Ministry of Science, Technology, Energy and Mining Innovator of the Year Award; the 2012 Minister of Health and Wellness Innovation Award for Health and Wellness and the 2016 UWI/Guardian Group Premium Outstanding Nominee Teaching Award.
In the review of her work for promotion to Professor, one external assessor stated: "It is important to note that Dr Lindo has been inventive and this has been recognised by a US patent that was granted on work that was accomplished at The UWI… she is creative, smart, and resilient…Dr Lindo has also been extremely active at presenting her work to the global scientific community in various conference venues across the world. This is extremely impressive! It is clear to me that Dr Lindo is an outstanding and distinguished member of the faculty at The UWI. There appear to be even greater accomplishments ahead as her momentum is increasing!"
Professor Adesh Ramsubhag
Professor Adesh Ramsubhag specialises and lectures in Microbiology at The UWI, St Augustine Campus. He holds a Bachelor of Science degree in Agriculture and a PhD in Microbiology, both from The UWI, St Augustine. He was Head of the Department of Life Sciences from 2015-2018; Deputy Dean of the Faculty of Science and Technology from 2012-2015; and Microbiologist/Deputy Lab Manager, Caribbean Industrial Research Institute, St Augustine Campus from 1998-2001. He also gives of his time, serving on various university-wide and campus committees.
As an expert in Microbiology and Biotechnology, Professor Ramsubhag initiated the Microbiology MPhil and PhD programmes at the St Augustine Campus and also assisted in setting up the Biotechnology MSc, MPhil and PhD programmes, and course development related to the undergraduate programmes. He has also successfully supervised nine PhD theses; nine MPhil theses; twenty Master of Science research projects; and forty Undergraduate research projects.
Professor Ramsubhag's research and publications focus on environmental microbiology, food safety, plant pathology, natural products, and antimicrobial resistance, among other areas.  He has been very successful in gaining research funding from the USA, Europe, and Trinidad and Tobago and has led and participated in a wide range of research projects aimed at developing suitable management systems to avoid ill-health and disease; improve food security and the health of the natural environment. His work is of regional and international relevance and he is impressive in his collaborative and productive approach, as a lead investigator or as a team member. He works with a very strong team of local researchers and also collaborates with well-known scientists from Europe, Asia, and the USA. In 2018, he received the Anthony N. Sabga Caribbean Award for Excellence in Science and Technology and the UWI Vice-Chancellor's Award for Excellence in Research in 2019.
Professor Ramsubhag is prolific in publications, producing on average, three to six publications each year. To date, he has produced a total of sixty-eight peer-reviewed articles; two book chapters; forty-one peer-reviewed conference presentations; two technical reports; fourteen conference abstracts published in peer-reviewed journals; and two conference proceedings in reputable international journals. He is known also for nurturing his students into co-authoring publications, positioning them to successfully build their careers.
In the review of his scholarship towards promotion to Professor, one external assessor noted, "Dr. Ramsubhag has developed his research programme to the level of distinction. His national and especially international visibility has increased. His research is original and has provided novel insights and applications in microbiology."
Professor Andrew Spencer
Professor Andrew Spencer began his academic career at the Department of Management Studies, now the Mona School of Business and Management at The UWI Mona Campus in 2008, where he now serves as the School's Deputy Executive Director.
He holds a Bachelor of Science Degree in Tourism Management and a Master of Science Degree in Tourism and Hospitality Management from The UWI Mona Campus and a PhD degree in Tourism Strategy from Bournemouth University, in the United Kingdom.
Professor Spencer has focused his scholarly output on Tourism Development and Management and is the first to be promoted to the rank of full professor in the substantive field of tourism at The UWI.
He has produced a volume of original work that fills a critical research gap in tourism and hospitality in the Caribbean and an underrepresented area in scholarly publications and international literature. He has published over fifty scholarly works, including three books for which he is the primary author. Professor Spencer has reviewed a wide range of regional and international publications, including the Tourism Management Journal, and currently serves on the editorial board of Tourism Review (ranked B on the ABDC journal ranking) the Journal of Business Research, and the Journal of Tourism Resilience.
One external assessor described his scholarship saying "It is clear…that Dr Spencer has made a unique contribution to the development of the wider tourism academic community and has acquired strong leadership and management skills which are all vital for a Professorial role...One of the most noteworthy features of the candidate's work…is the focus on the Caribbean area with many of his research outputs related to tourism in Jamaica, the Bahamas, and other Caribbean Islands... His work also uses many innovative research methods."
In addition to lecturing, Professor Spencer has supervised PhD and MSc theses in Tourism and Hospitality Management.
Before his current role at the Mona School of Business and Management, he spent four years as Chief Executive Officer of the Jamaica Tourism Product Development Company Limited (TPDCo); served as Chairman of the Jamaica Centre of Tourism Innovation Council; Chairman of the University of the Commonwealth Caribbean Tourism and Hospitality Management Department Academic Advisory Board; Director of eGov Jamaica Limited; Managing Director of the Montego Bay Convention Centre Board; Director of Linkages Council, Jamaica; and Director of the Cruise Council of Jamaica. He is currently Chairman of the Governance Committee of the University Council of Jamaica and the Development Committee of the National Education Trust.