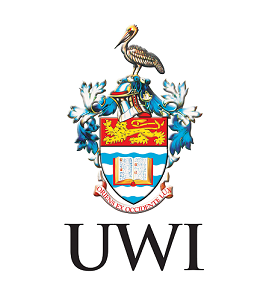 The Urban Health and Wellbeing Program (UHWP), a new global research network, has recruited Professor Anthony Clayton, The University of the West Indies' leading expert in foresighting and future-oriented planning, to lead on and share the lessons on urban design learned in the Caribbean.
The program, which will be implemented over the next three (3) years, is a joint initiative between the InterAcademy Partnership (IAP), the International Society for Urban Health (ISUH) and the International Science Council (ISC).
The InterAcademy Partnership is a network of over 140 national science academies and 30,000 leading scientists, engineers and health professionals in over 100 countries. The International Society for Urban Health focuses on the determinants of urban health and health inequities and on global trends like urbanization, ageing, non-communicable diseases and climate change. The ISC brings together over 200 international scientific unions and associations, national and regional scientific organizations, academies and research councils.
Responding to being tapped for this role, Professor Clayton said he was "honoured to have been asked to serve on this program. The IAP recognized our cutting-edge projects in this area, and wanted us to share the lessons learned here in the Caribbean with the world.
"It also means that we will now have opportunities to engage in the most advanced international research collaboration to design and develop the next-generation of sustainable cities that the world needs. Better urban design offers the greatest opportunity to move the world to a more sustainable development trajectory," Prof Clayton said.
Of concern to this global partnership is the fact that demographic growth will add another 2.5 billion people to urban populations by 2050, which will require the equivalent of 110 new cities each with over 20 million inhabitants, and that consumption by the world's cities will grow from 40 billion tonnes in 2010 to about 90 billion tonnes by 2050. This, Prof Clayton pointed out, means that the world urgently needs a new model of far more efficient urbanization to contain resource consumption and CO2 emissions.
Professor Clayton was the team leader for a joint project between UWI's Institute for Sustainable Development and the Sir Arthur Lewis Institute developing the design parameters for Jamaica's 'Next City' for the Urban Development Corporation, and he was the Principal Investigator in conjunction with Professor Tara Dasgupta on the project that designed and built the first Net-Zero Energy building in the Caribbean. This new initiative will scale up this work to a global level.