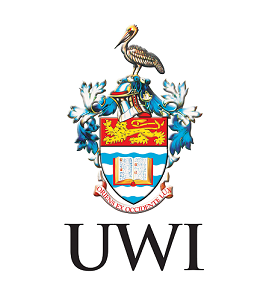 The University of the West Indies, (The UWI) Mona, through the Institute of Caribbean Studies (ICS) will host the launch of the UWI Mona Prison Project (UMPP) on December 6th, 2022, at 2:00 pm in the Neville Hall Lecture Theatre at the UWI Mona Campus.
The Project is a Prison-to-College Pipeline (P2CP) initiative that aims to increase access to higher education and improve reintegration outcomes for incarcerated people in Jamaica. UMPP is inspired by the Prison-to-College Pipeline program at John Jay College of Criminal Justice in New York which focuses on providing postsecondary education to incarcerated people and tackling the stigma of incarceration that creates barriers to successful reintegration. UMPP is the first university-prison partnership in the region to offer on-site, face-to-face education and skills training to incarcerated people and correctional officers. The UMPP pilot project is scheduled to start in early 2023 at Tower Street Adult Correctional Centre (TSACC) and will hone in on two core elements of the P2CP model; quality education and reentry planning. Individuals who successfully complete the program at TSACC will receive a certificate in Entertainment Business from the University of the West Indies Mona Campus through the ICS and social support to aid in their transition from incarceration to the community.
The ICS is a department in the Faculty of Humanities and Education at The University of the West Indies (UWI), Mona. In keeping with the UWIs Mission to encourage regional integration through the excellence of its scholarship and the education of the region's human resources, the Institute's goal is to enable incarcerated students to become scholars and changemakers in their communities
On December 6th we'll be sharing information with the public on the operations of the project and the chief stakeholders. We will hear from Dr. Baz Dreisinger, Founding Executive Director of Incarceration Nations Network and the founder of the Prison-to-College Pipeline program at John Jay College of Criminal Justice in New York and BPI Alumni and Senior Government Affairs Officer for BPI, Dyjuan Tatro. The event will also include a clip from the Incarceration Nations: Education not Incarceration Docufilm.