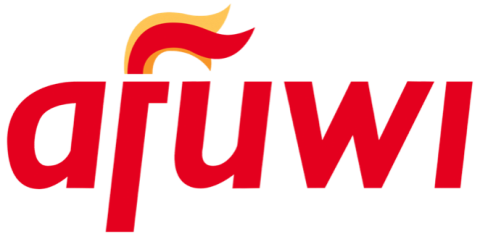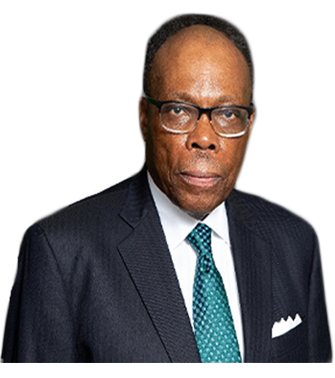 George S. Willie, CPA, CGMA, CGFM
Managing Partner, Bert Smith & Co.
George S. Willie is a member of the Board of Directors of the American Foundation of the University of the West Indies. He is the managing partner of Bert Smith & Co., an accounting firm with offices in Washington, DC, Baltimore, MD, and St. Croix, U.S. Virgin Islands
George has over 40 years of professional accounting experience. His practice focuses on healthcare, not-for-profit, and government entities.
For many years, George has been recognized by Accounting Today and the CPA Journal as one of the 100 most  Influential Accountants in the United States. George has also been recognized by Howard University, American University, and the University of the West Indies.
George has served on the board of directors of the Association of International Certified Professional Association (AICPa), The Yellow Book Council of the Government Accounting Office (GAO), and the Board of the CPA Exam, and has Chaired the Private Companies Practice Section (AICPA).
The AICPA has established a number of scholarships in recognition of George's contribution to the accounting profession and for his lifelong commitment to the advancement and inclusion of minorities in the accounting profession.
George holds a Bachelor of Business Administration (Magna Cum Laude) in accounting from Howard University and a Master of Business Administration in finance from American University.He is currently the Vice Chairman of the Board of Directors for the American Foundation for The University of the West Indies (AFUWI) and Chairs the Fund/ Friend raising Committee.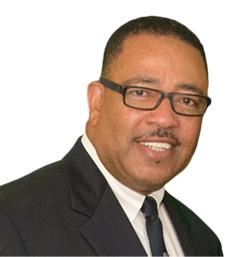 Cyrus O. McCalla, MD, FACOG
Dr. Cyrus O. McCalla, MD, FACOG, Chairman and Director of Maternal Fetal Medicine and Obstetrical and Gynecological Ultrasound at Brookdale University Hospital Medical Center in Brooklyn, New York. In addition to this demanding role, he is the Chairman of the Board of AFUWI. He is also President and CEO of Downstate Perinatal Associate P.C. Prior to joining Brookdale Hospital and Medical Center, Dr. McCalla was the Director of Maternal Fetal Medicine and Obstetrics and Gynecology Clerkship Director at Woodhull Medical and Mental Health Center. Dr. McCalla was Director of Maternal and Fetal Medicine and Director of Obstetrics at the State University of New York Downstate Medical Center and Chief Maternal Fetal Medicine Specialist at Kings County Hospital Center.
Dr. McCalla completed his Maternal Fetal Medicine Fellowship at Duke University Medical Center in 1994 following completion of Residency training in Obstetrics and Gynecology at the State University of New York, Downstate Medical Center in 1992. He received his Doctor of Medicine Degree from the State University of New York at Stony Brook in 1988 and his Bachelor of Science Degree, Summa Cum Laude at Medgar Evers College, City University of New York in 1982.
He is the recipient of many Honors and Awards including the American Professors of Obstetrics and Gynecology Teaching Award, the American College of Obstetrics and Gynecology Professor of the Year Teaching Award and the Vice Chancellor's Award by AFUWI. He is a twice Medgar Evers College Distinguish Alumni Awardee. He is also an active member of several professional and social organizations, including the New York Obstetrical Society, the Revielle Club, Comus Club Inc., Alpha Sigma Boule of Sigma Pi Phi Fraternity and the Manhattan Guardsmen.
Dr. McCalla is a highly sought-after Mentor and Scholarship Sponsor for many students in the field of Science and Medicine both in the USA and at  The UWI Mona in Jamaica.
Lorna Hawthorne
Lorna Hawthorne is an entrepreneur and Co-Founder of Golden Krust Caribbean Bakery.  She is a successful businesswoman who possesses the tenacity to be fully devoted to the causes she supports while being fully devoted to her family. She has been a source of strength and a driving force in the development of the Golden Krust Empire which now encompasses over 100 restaurants located in nine US states. 
She carried out her function as Director of Human Resources with distinction for over 28 years in Golden Krust.  She is the founder and chairperson of the Lowell F. Hawthorne Foundation, Inc., and is also CEO of her recently formed company LLHOMD Beauty Care, carrying skin and haircare product for woman of color.   She is a board member of the American Foundation for The University of the West Indies Board (AFUWI) and serve on their Governance Committee. Mrs. Hawthorne is also a member of the Jamaican Civic & Cultural Association of Rockland, Inc., (JAMCCAR).
Lorna is a graduate of Mercy College and holds a Bachelor's Degree in Business Administration and a Master of Science degree in Human Resource.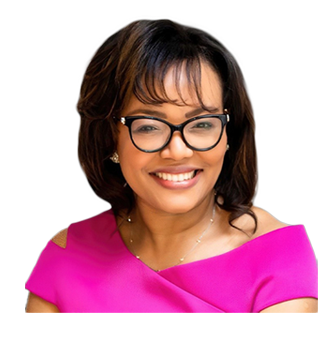 Lyenda Simpson Delp
Lyenda Simpson Delp is a Managing Director and Head of the Americas region of BlackRock's Financial Institution Group.  BlackRock is the largest asset manager globally and the Financial Institutions Group is responsible for the firm's  activities with insurance company and other financial companies. Mrs. Delp leads group which currently has clients in excess of USD 500 billion in investment management as well as advisory and risk management assignments.   She is a member of BlackRock's US & Canada Institutional Client Business Executive Committee, the Human Capital Committee and the Firm's Operating Risk Committee.   She is active in various employee networks.

Prior to joining BlackRock in 2009, she worked at Goldman Sachs Asset Management from 2000 – 2009 and was promoted to Vice President.

Prior to Goldman Sachs, she worked at Deloitte Consulting from 1997 - 2000 based in NYC.  Deloitte recruited her upon graduation from Carnegie Mellon University (CMU) in 1997 with her Masters of Science degree with concentrations in Finance, Marketing and Strategy.

Mrs. Delp was a member of the undergrad new hire program at Workers Bank from 1993 – 1995 which she joined upon graduation from The UWI – Mona with her BSc. in Chemistry and Biochemistry.
She has been involved with multiple Boards and currently also serves on the  Board of Advisors of the Tepper School of Business at CMU. One of the newest members of the Board of Directors for the American Foundation for The University of the West Indies,she plays an active role on the Fund/Friend Raising Committee.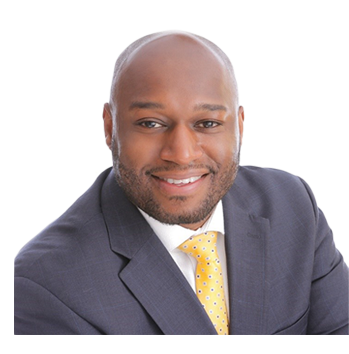 Omar Hawthorne
Omar Hawthorne joined the Golden Krust Franchise Department in 2007.  Since 2007, he has served the Real Estate and Marketing departments and now holds the position as the Director of Franchise Development & Community Affairs.  As the Director of Franchise Development & Community Affairs he communicates with potential franchisees, administers franchise contracts and disclosure procedures, maintains legal compliance with all federal and state specific franchise sales regulations.  He also serves as the interaction point for prospects inquiring about franchise opportunities and interprets demographic information and mapping that will allow for easy identification and evaluation of appropriate territories for the development of the franchise. 
His love for business and the expertise developed while working within his family business led him to become a Certified Franchise Executive.  His training and sharp communication skills has made him a most valuable assistant to the Marketing Department in the areas of community involvement and philanthropic programs.  Omar also holds a Bachelor Degree in Business Administration in Business Management.
Additionally, Omar serves as a Board Member to the Lowell F. Hawthorne Foundation and currently holds the position of Secretary and Treasurer. He recently played a pivotal role in the establishment of an endowment fund for scholarships for needy students at The UWI.
HAZEL M. CARTER, Ph.D.
Dr. Hazel M. Carter has over 39 years' experience in education reform programs, curriculum development, program design, evaluation, grant writing and teaching at both school and college levels. She is currently an Associate Professor of Educational Leadership at The City College of New York. Her career as a college professor, a school teacher, and a former administrator is grounded in the belief that all students can learn. Dr. Carter strongly believes that educators must embrace the community (higher education institutions, school systems, faith-based organizations, community-based organizations, parents, and business and government agencies) in creating an environment that supports effective teaching and learning. To this end, she works with public school personnel and colleges to improve the quality of education for at risk students through systemic change initiatives in New York City. As a former director of several pipeline programs funded by the U.S. Department of Education, Ford Foundation, Kellogg Foundation and Lumina Foundation, she was successful in preparing middle and high school students for persistence and success in post-secondary education and in increasing the number of minority students in teaching.
Dr. Carter received a Doctor of Philosophy degree in Higher Education Administration from New York University. Additionally, she holds a Masters of Science degree in Non-Profit Management from the New School University; a Diploma in Education and a Bachelor of Arts degree in History and Social Sciences, both from the University of the West Indies in Trinidad.
For more than a decade ,Dr. Carter  has served her alma mater The UWI with distinction  in various capacities, holding executive positions in both the UWI AA Chapter in New York and as a trustee of the Board of Directors of the American Foundation for The University of the West Indies (AFUWI)  where she was the board  secretary for many years; currently she serves on the executive committee of the organization.
Publications, including:
PUBLICATIONS
Carter, H.M. (2023). Leadership of After School and Supplemental Education: Creating Seamless Pathways to Postsecondary Life. London and New York: Routledge.
Carter, H.M. (2022). Developing a Leadership Platform Through Community Engagement. In I. Marshall (Ed.)  Navigating the Leadership Continuum: Connecting Theory, Research and Practitioners' Perspectives. North Carolina: Informational Age Publishing.
Carter, Hazel (2015). Managing to lead. In L. Sadeghi & K. Callahan (Ed.), Educational leadership in action: a casebook for aspiring educational leaders. Routledge. Taylor & Francis Group.
Carter, H.M. (2013). Creating Effective Community Partnerships for School Improvement: A Guide for School Building Leaders. London and New York: Routledge.
Carter, H.M. (2013). College Bound: Preparing At-risk Students for College Life. The Professional Journal, Issue Two, May 2013. New York: The New York Academy of Public Education.
Carter, H.M. (2012). Institutionalization of Caring: Creating a Supportive Environment for At-Risk Students' Retention in High School and Access to College. The New Educator, 8(1-17). New York: Routledge/Taylor and Francis.
Carter, H.M. (2011). The power of the site: Support for professionalism in a school-college collaborative program. Urban Education, 46 (3), 371-389. California: Sage Publications.

Carter, H.M., (2011). Support for Faculty Working with At-risk Students. Academic Exchange Quarterly, 15 (2), 64-69.
Carter, H.M., (Fall, 2010). Leading the Way in the 21st Century: American Education in an Era of Accountability. [Review of the book Catching Up or Leading the Way: American Education in the Age of Globalization, Yong Zhao]. New Educator Journal 6(2).
Wayne Melbourne
Wayne Melbourne currently serves as a Senior Counsel in the Legal Department of Silicon Valley Bank, where he supports the Commercial Banking group. Prior to Silicon Valley Bank, Wayne was an Executive Director in the Legal and Compliance Division of Morgan Stanley, where he spent over 16 years serving in a variety of senior roles in the Firm's Institutional Securities and Wealth Management Divisions.  Before Morgan Stanley, Wayne practiced at major corporate law firms, including Weil, Gotshal & Manges LLP and Akin Gump, LLP.
Additionally, Wayne has served in a leadership capacity for several civic organizations that support the African Diaspora and Jamaica.  Among other things, Wayne was an Officer and Director of the Metropolitan Black Bar Association (MBBA) and the Friends of the MBBA, its non-profit affiliate.  He also has served as a Director and the General Counsel of Jamaica Impact, Inc., a service organization that supports early childhood education in Jamaica.  Leveraging his transactional and corporate governance experience, Wayne also provides pro bono legal services to several non-profit and charitable organizations within and outside of the Jamaican community.  
Wayne was born and raised in Kingston, Jamaica, and graduated from Calabar High School.   Wayne currently resides in Harlem, New York with his wife and son.