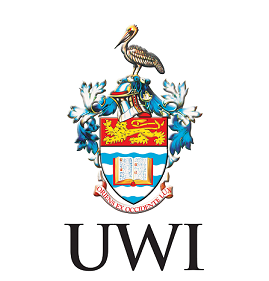 UWItv is pleased to announce the launch of a new series in its programming entitled "UWI's PhDs, a Conversation in Development." This special series, highlighting the research and findings of the doctoral research and theses of UWI PhD graduates, was designed and developed in partnership with the University's School for Graduate Studies and Research.  
Episodes will air on UWItv's Flow EVO channels on every last Tuesday of the month at 9:00 pm Eastern Caribbean/8:00 am Jamaica, and will be repeated throughout the UWItv schedule. The UWItv channel listing can be accessed at
www.uwitv.org/schedule
.
The concept was birthed in recognition of the rich and valuable research contributions made by UWI PhD graduates toward solving many of the issues and concerns confronting the region and the need to increase general awareness among key audiences and stakeholders.
In its performance in both the latest Times Higher Education (THE) World Rankings and Latin America Rankings, The UWI maintained its position among the top 150 best universities in the world for research impact. This series helps to amplify that value proposition of The UWI brand, which this year commemorates its 75th Anniversary of serving the developing region of the Caribbean. 
Research has long been at the genesis of regional development in the fields of science and technology, economic theory and practice, education and pedagogy, culture and the arts and sociological and civic-political interventions that have brought positive changes to the daily lives of Caribbean citizens. 
Commenting on the launch of the series, Professor Aldrie Henry-Lee, the University's Pro Vice-Chancellor, Graduate Studies and Research said, "The UWI's postgraduate degrees distinguish our University and contribute to our high rank regionally and globally, and the series features some of the best research by our students across the various campuses making considerable contributions in their respective fields". Professor Henry-Lee went on to emphasise her pride in the PhD students and encourages everyone to tune in to watch the series and enjoy the presentations.
Meanwhile, Managing Director of UWItv Janet Caroo said, "UWItv is delighted to collaborate with the School of Graduate Studies and Research to help bridge the gap between this rich scholarship and public awareness." She also noted "The series highlights the positive impact and value of UWI scholarship on people's lives and UWItv is pleased to share this work with the wider region and world."
Also commenting about the collaboration, which was initiated during her tenure, former Pro Vice-Chancellor Graduate Studies and Research, Professor Rose-Marie Belle Antoine—now Pro Vice-Chancellor and Principal of The UWI St. Augustine Campus—said, "Research, especially innovative research that reflects our image and aspirations as a people, is at the centre of our upliftment as a region and an important catalyst for positive change. As I survey our UWI graduate researchers and their work as revealed in this dynamic UWItv series, I am inspired and proud that our future is in great hands. Congratulations. I know the public will benefit tremendously from this viewing."