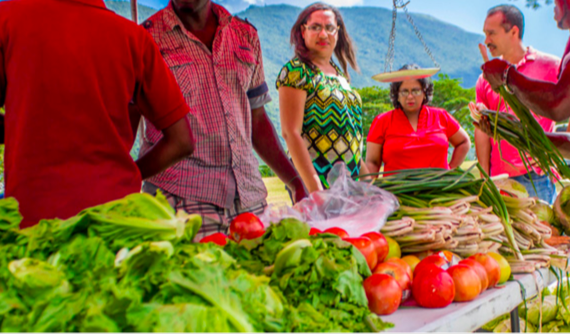 Need to stock up on basic necessities, books or University memorabilia? Then shop on campus today.
Hi-Lo Supermarket
Hi-Lo Supermarket located by the Students' Union is a small yet well stocked supermarket offering food items as well as toiletries and other basic necessities.
Commissary or Mini Mart
The traditional halls of residence along with Rex Nettleford also offer their own commissary or mini mart for even greater convenience in stocking up on the items you need without having to travel off campus.
The University Bookshop
The University's Bookshop is also a premier place for on campus shopping. It provides an array of supplies such as note and text books, binders, folders and other stationery supplies to suit students' needs.  The bookshop is not limited to stationary, however and also provides university memorabilia in the form of t-shirts, key chains and bags just to name a few, as well as cosmetics and therefore widening the choice for the on campus shopper.