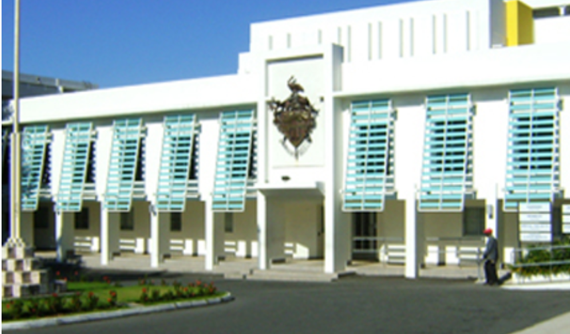 Special Admission Non-Degree Applications
What is Special Admission?
Special Admissions-Non-degree Applicants
If you are an international student who is able to meet normal matriculation requirements but you are not seeking to study at the UWI, Mona Campus on Exchange, Study Abroad or the Medical Elective programme, then you may be admitted to the UWI, Mona under Special Admissions. The Vice Chancellor may admit as specially admitted students to the university such persons that are deemed fit for limited periods, once they qualify for Special Admissions.
You can qualify for Special Admission if:
you are registered at another University and wish to follow courses at UWI by special arrangement for credits at your own University.
You are sponsored by your Government or employer to read certain courses– not for credit towards a University qualification, but under a special arrangement.
You are a UWI graduate wishing to pursue a specific course/s to equip yourself for a particular job; increase your efficiency in the performance of a job, satisfy entry requirements to a programme at The UWI or in another institution; or update or improve your knowledge in a subject.
Normally, a specially admitted student will be allowed to take no more than 12 credits in an academic year, and no more than a total of 24 credits.
Specially admitted students are permitted to write examinations in the courses for which they have registered.
What criteria will be used to assess my application?  
To be considered for entry as "specially admitted students", applicants should normally be able to meet the matriculation requirements. 
Those students who do not satisfy the requirements for entry to the University should provide satisfactory evidence of their previous studies. In appropriate cases they may be required to sit for special entrance examination. In the assessment of the qualifications due allowance should be made for their maturity.
A specially admitted student can be allowed to take no more than 12 credits in any given year also nor more than a total of 24 credits under this category of registration.
Applications for special permission must be made on the appropriate forms.
As a successful applicant, you will be admitted to your programme(s) with the following conditions:
Specially admitted students will be required to pay the appropriate fees as are in force.
Students shall be required to comply with the General Regulations for students as are in force.
Specially admitted students are permitted to write the University examinations appropriate to the course(s) they have been allowed to pursue
Your status as a member of the University shall be subject to satisfactory reports on your work and conduct.
Occasional Students
If you wish to attend UWI for a period of study not leading to any degree or diploma you may seek admission as an Occasional Student. You must be recommended by the Head of Department whose lectures, tutorials and or laboratory classes you wish to attend and you will be charged a per-credit fee. Occasional students may not write examinations in the course(s) for which they are registered.
Application Form
If you are submitting a paper based application to be a specially admitted or an occasional student, download the form.