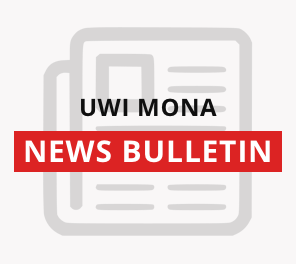 The University of the West Indies, Mona Campus wishes to advise the public that unscrupulous persons have been circulating notices to convey the postponement of mid semester examinations.
We wish to advise that said notice purporting to be from the Ministry of Health and Wellness is disingenuous and ask all The UWI students and staff not to focus on this type of Fake News as no official notification has been released by the UWI Examination Section.
The University of the West Indies, Mona and The UWI Mona Western Jamaica Campuses will continue normal operations until further advised. Please continue to prepare for your examinations as previously scheduled and consult with The University of the West Indies for all future communication and updates concerning Covid-19 protocols for public spaces. For additional information please utilize https://www.mona.uwi.edu/covid19.