The UWI secures 2000 COVID-19 Test Kits and High-tech Testing Machines for Jamaica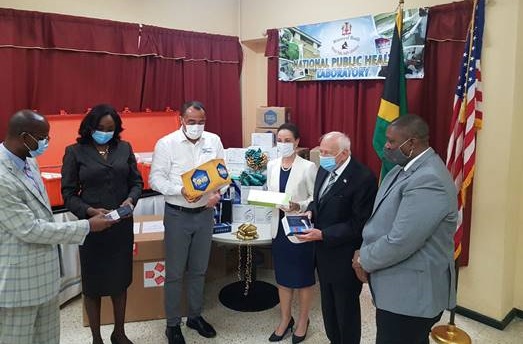 From Left: Dr Varough Deyde – Director, Centres for Disease Control and Prevention (CDC), Caribbean Regional Office;
Dr Michelle Hamilton – Director of the National Public Health Laboratory; Dr The Hon. Christopher Tufton – Minister of Health and Wellness, Jamaica; Senator the Hon. Kamina Johnson-Smith – Minister of Foreign Affairs and Foreign Trade, Jamaica; Ambassador Donald Tapia – US Ambassador to Jamaica and Mr Charles Grant – Director General, International Centre for Environmental and Nuclear Sciences (ICENS), The UWI
The University of the West Indies (The UWI), through the International Centre for Environmental and Nuclear Sciences (ICENS) has brokered a deal for a welcomed donation of COVID-19 testing resources for Jamaica. Director of the ICENS, Charles Grant negotiated with the International Atomic Energy Agency (IAEA) for the donation of a real-time reverse transcription polymerase chain reaction (RT-PCR) machine and 2000 testing-kits valued at approximately US$100,000.00.
According to the IAEA, RT-PCR is a nuclear derived technique that allows for rapid detection, tracking and study of COVID-19 and other viral diseases. It is one of the most accurate laboratory detection methods and is able to deliver reliable diagnoses in as little as three hours. When compared to alternative virus isolation methods, RT-PCR is significantly faster and reduces the potential for contamination or errors.
Commenting on the deal, Mr Grant said "Jamaica has had a longstanding and fruitful collaborative history with IAEA particularly with the Technical Cooperation Division, with whom Jamaica has partnered on numerous national developmental projects. This latest donation will play an important part in our fight against COVID-19. I would also like to thank the Government of the United States of America who provided much of the funding for the donation."
Professor Clive Landis, Chairman of The UWI COVID-19 Task Force also noted that the University's response to COVID-19 has been both rapid and sustained. "The UWI through its COVID-19 Task Force has been an integral component of the region's planning and response to the pandemic even before the first case was registered in the Caribbean. The success of the region's response thus far has been based on accurate and timely testing and surveillance along with close collaboration between governments, the health and non-health sectors, the disaster and emergency relief agencies, The UWI, and our international partner agencies. It is pleasing to see ICENS broker such a generous donation from the IAEA that will strengthen the testing infrastructure of Jamaica, helping to keep citizens safe," he said.
The ICENS has received high commendation by Jamaican Minister of Health and Wellness, Dr The Honourable Christopher Tufton who expressed his gratitude and noted that the donated resources will aid in meeting the increased testing requirement in Jamaica. The testing resources were handed over to the National Public Health Laboratory on July 16, 2020. ICENS Director General, Mr Charles Grant represented The UWI.
 Notably, for his work leading the International Centre for Environmental and Nuclear Sciences (ICENS) Mr Grant is also nominated to receive this year's UWI Vice-Chancellor's Award for outstanding contribution to public service.
ACADEMIC YEAR 2020/2021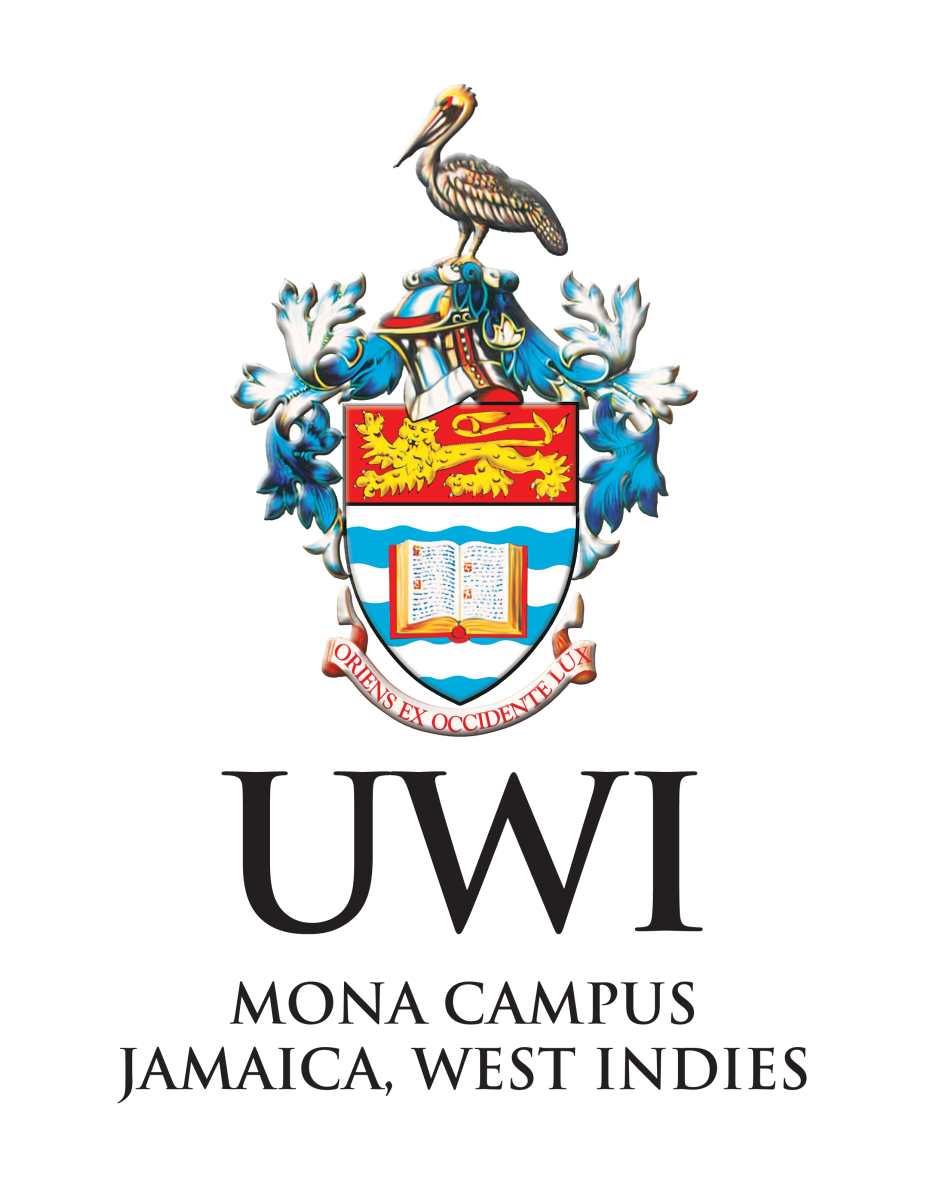 Dear Students,
As we look forward to the new academic year, we would like to once again thank you for your continued patience as we conclude on the safest and most appropriate methods of re-accommodating you and other stakeholders on the Mona Campus.
The Mona Campus is keen on getting this right in order to ensure the smooth running of our online teaching and learning experience. At this point in time, we are one month behind our regular schedule; however we are on target for the start of the new academic year - all thanks to our devoted staff, our academics and administrators who have been going above and beyond the call of duty to support our students' academic progress.
Exam results for academic year 2019/2020
We sincerely apologise for the delay in releasing grades for semester two (AY 2019/2020). To date, we have released 90% of all grades. The outstanding results are due to extenuating circumstances, predominantly regarding the format of the examinations.
The year ahead
The new academic year is scheduled to begin on August 30, 2020 and teaching will commence as planned on September 7.
As previously communicated, teaching for the new academic year will be offered in a blended mode of online and face to face learning. This hybrid mode will allow us to adhere to health and safety protocols to keep our students and staff safe and healthy while at the same time, providing you our students with the best possible learning experience. The online classes are most likely to be those that are large (based on historical data), whilst smaller class sizes and tutorials will be offered face to face as much as can be accommodated. We listened to your feedback from recent surveys of your online learning experience and wish to assure you that we are taking all of this into consideration in shaping this hybrid approach.
We understand the anticipation that our students face as it relates to the delivery mode of courses for semester one. You would appreciate that this is a painstaking effort that would require much time and we are making every effort to have the details available to you as quickly as possible.
We have been working with Faculty Deans, Heads of Departments, and Course and Programme Coordinators to finalise the delivery modality of all programmes and their associated courses – a task that has never been undertaken by the University and for which the scope is large, given the Campus' size and extensive programme offerings. This process will, however, be completed to coincide with the opening of registration in mid-August.
We crave your patience even as we appreciate your anxieties. Rest assured that we will be open for business and remain committed to keeping you informed of any new developments.
Halls of Residence
While there will be changes in operations consistent with the health and safety protocols, all students can be assured that hall-living will be safe and welcoming. We are now accepting applications for on-campus housing. There will be a limited number of rooms available so early application for housing is encouraged.
For further information, new students are being asked to send enquiries to studenthousing@uwimona.edu.jm while returning students, who previously resided in a Hall of residence are asked to make contact with their respective Student Services and Development Manager.
Dale Webber, Professor
Pro Vice-Chancellor and Principal
Letter to Returning and Finalising Students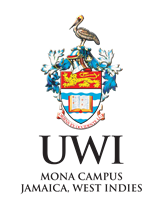 Dear UWI Mona Student,
We hope that you and your family are safe and well.
On Friday July, 3, 2020 we completed Semester II for Academic year 2019/2020. We are happy that as a University, we were able to successfully navigate the challenges we faced. This was achieved by having all hands on deck, working together to provide solutions for the campus, the country and the Caribbean region.
We thank you, our students, for your patience and resilience as you adapted to the significant changes over the last couple of months. We are aware that we should have communicated with you sooner. We apologize for this, as we assure you that we have been working assiduously to navigate all the issues that have arisen due to Covid-19.
Given the stress associated with COVID-19 and additional factors such as internet connectivity issues, we have made a provision to ensure that any failing grade received in the recent Semester II exams, will not negatively impact your GPA. In such instances, your record will reflect 'Fail Minus Penalty' (FMP).
Congratulations to all students who would have finalised studies here at The UWI Mona in Semester II. This last lap for you would have been perhaps the most challenging, but you did it. The University has not yet finalised the dates for Graduation as consideration has to be given for the University's four (4) campuses, and the dates selected will certainly guide whether we have a virtual ceremony or face-to-face here on Campus. We will communicate this information to you as soon as decisions are made.
Returning Students - How we will deliver courses while prioritising your health and safety
At this point, we are actively planning for the new academic year whilst adapting to what our 'new normal' will be on campus. Please be reassured that the health, safety and wellbeing of all students is our absolute priority and the University is taking the necessary measures to equip and configure our spaces to ensure your health and safety.
The UWI Mona Campus will commence teaching on September 7, 2020. Physical distancing protocols will be critical to keeping you safe while on Campus, as such, the campus has taken the decision to offer a blended delivery mode, with some programmes/courses to be offered in a face-to face mode, while others will be offered remotely/online. We are currently re-imagining all our teaching/learning spaces to see how best we can accommodate face-to face-learning whilst keeping you safe.
The details of programmes/courses to be offered face-to-face is currently being worked on and will be largely dependent on the class size for the courses; as managing the numbers in our teaching and learning spaces will be paramount. We will communicate the details of this and how you will register for the upcoming semester by July 31, 2020.
On-Campus Housing
In keeping with physical distancing requirements, we are reviewing all our spaces on our halls to ensure that the physical distancing protocols are observed. This may result in shared/double room options being converted into single-dwelling spaces. This therefore limits the number of rooms available on campus for the 2020/21 Academic Year. Priority will be given to those students who: are required to do face-to-face based on their Programme (and need accommodation based on distance from campus); reside outside of Jamaica or have internet access challenges (reside in areas with little to no network support).
All other students wishing to reside in a Hall of Residence will be accommodated if the space is available.
Financial Arrangements
Like many organizations globally The UWI Mona Campus is grappling with the financial effects brought on by COVID-19. No one knows how long this pandemic and the associated economic disruptions will persist and we have been doing the best we can to adjust in light of these difficult circumstances. We are also mindful of the challenges that our students and families are facing and it is against this background that we want to do our part to ease the strain on our students by assisting to the best of our ability.
The Campus is pleased to announce that there will be no increase in Undergraduate Tuition as previously intended based on concessions given in the last academic year. In addition, Halls of Residence Fees except for those Halls developed by 138SL (George Alleyne Hall, Irvine Hall and Leslie Robinson Hall) will not be subject to an increase. There are however, a few Post Graduate Programmes that will see an increase in Tuition for the 2020/21 Academic Year.
We encourage students to take advantage of the new concessions being offered by the Students' Loan Bureau as one option for the financing of your degree. Applications are still open and the application fee has been waived.
Our Office of Student Financing (OSF) is ready to provide guidance and assistance where possible to those students that will require financial support.
We look forward to welcoming you back, as together we strive to overcome the challenges of this pandemic.
Dale Webber, Professor
Pro Vice-Chancellor and Principal
COVID-19 PREVENTION TIPS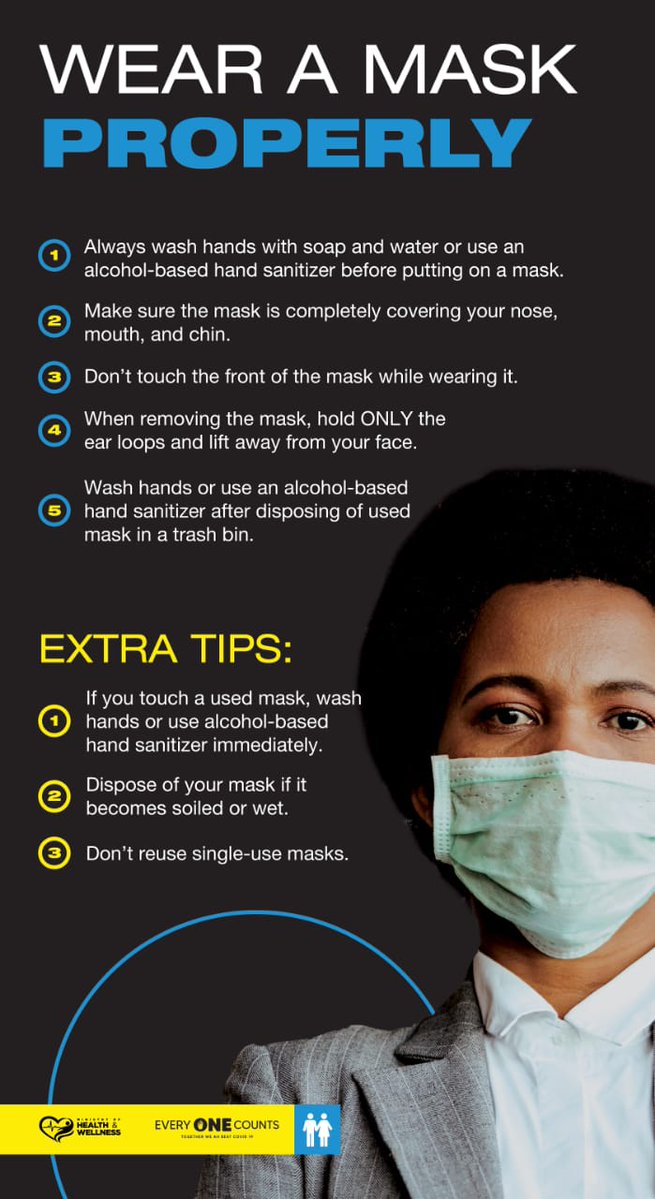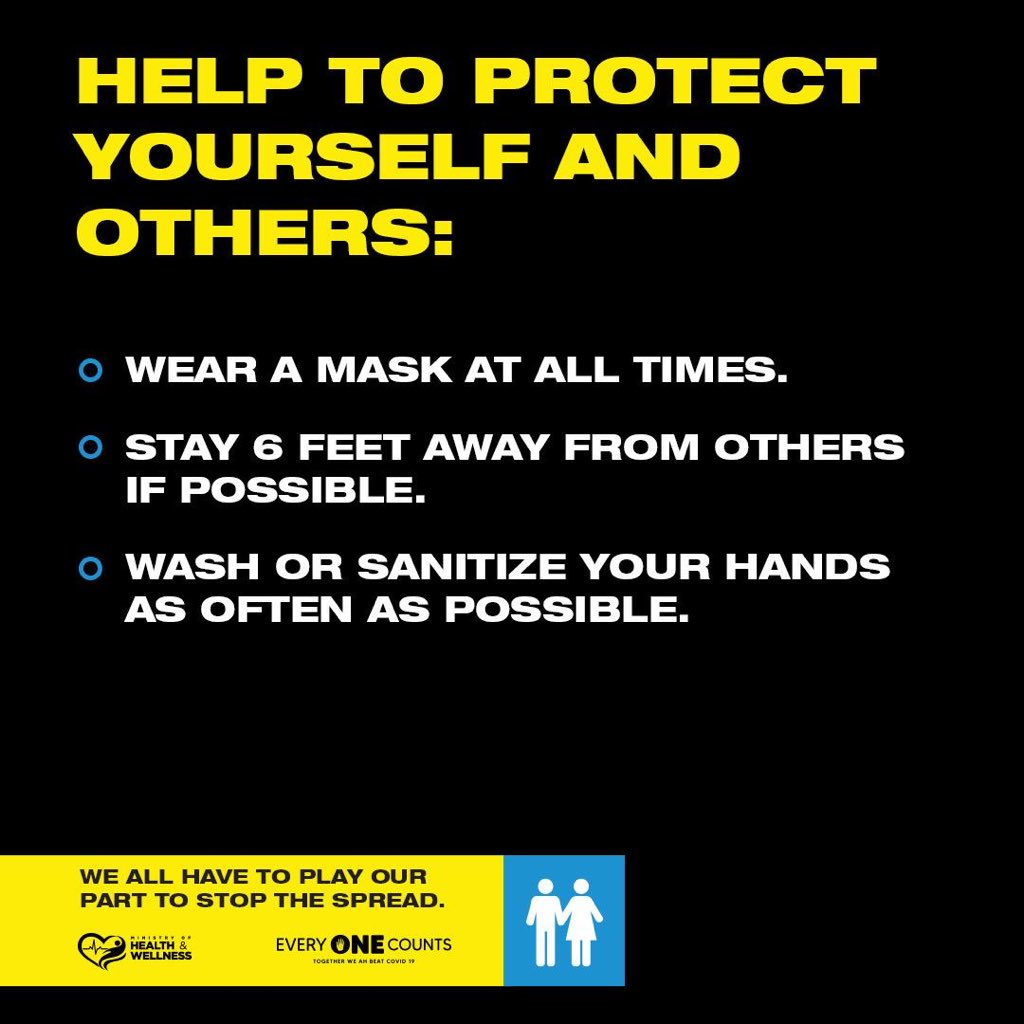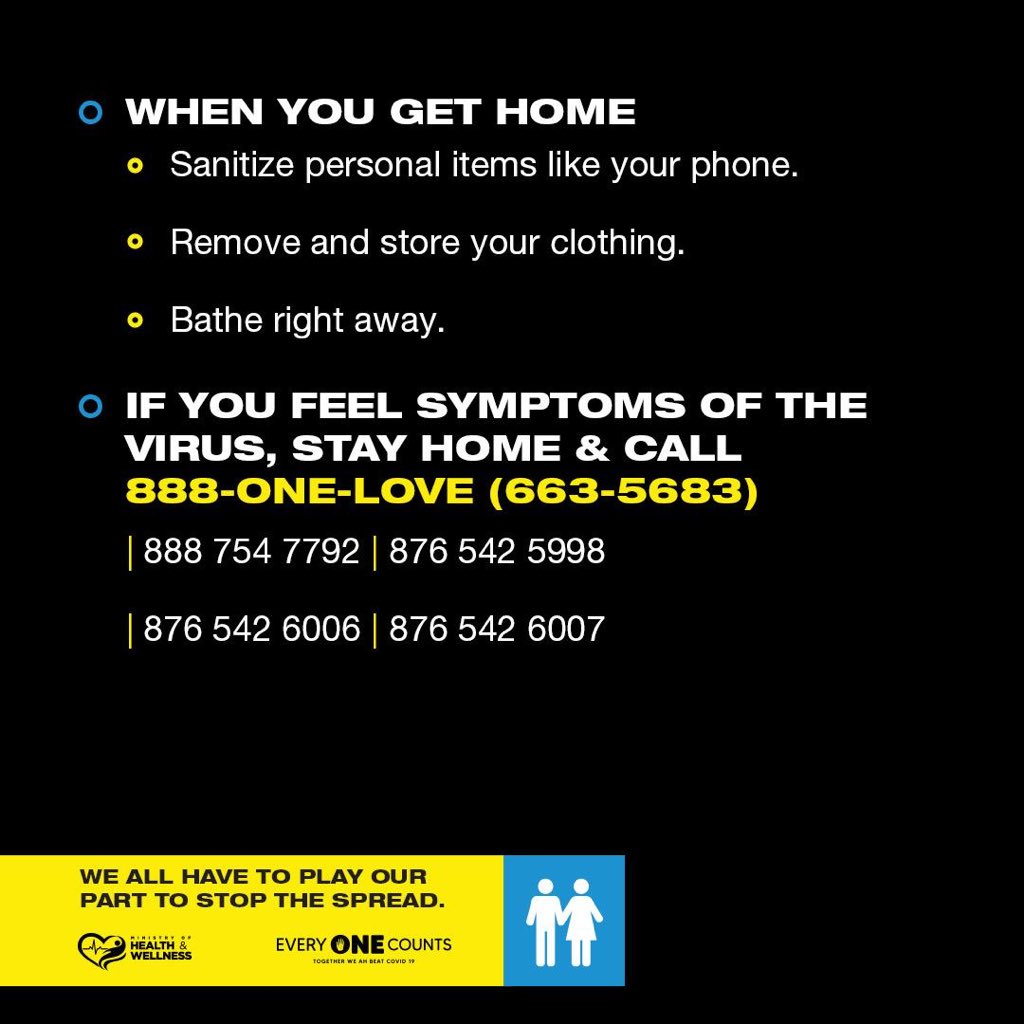 Student Advisory: Collection of Belongings from Halls of Residence
During the period April 3 to 15, 2020, The UWI Mona allowed Jamaican students residing in Halls of Residence to collect their belongings. With teaching for the semester set to close on May 29th, students are again being permitted to retrieve their belongings from the Halls of Residence.
Collection of belongings from the George Alleyne, Irvine and Leslie Robinson Halls will be facilitated from Wednesday, May 27 through Saturday, May 30, 2020 from 9:00 am to 4:00 pm daily.
For all other Halls of Residence, the collection period is Thursday, May 28 to Sunday May 31, 2020 from 9:00 am to 4:00 pm daily.
Need for Compliance with COVID-19 protocols
Although we would like to make this process of coming on campus to collect personal items as convenient and hassle-free as possible for students, The UWI Mona has a duty to ensure the well-being of all and will continue to observe national protocols to protect public health - such as social distancing, the wearing of masks and avoiding gatherings. As such, additional protocols will be implemented in the Halls of Residence to facilitate this process.
Student Services and Development Managers (SSDM) have been tasked to schedule the visits and provide students with the relevant guidelines/protocols for their return to campus. We therefore seek the cooperation of all students in adhering to the instituted protocols.
Students should first make contact with their SSDM to schedule their visit to the campus, and will only be permitted on the Hall during the agreed upon time. Students who refuse to comply with instituted protocols, will be asked to leave campus. We look forward to the cooperation of all students.
Together in the Caribbean...UWICares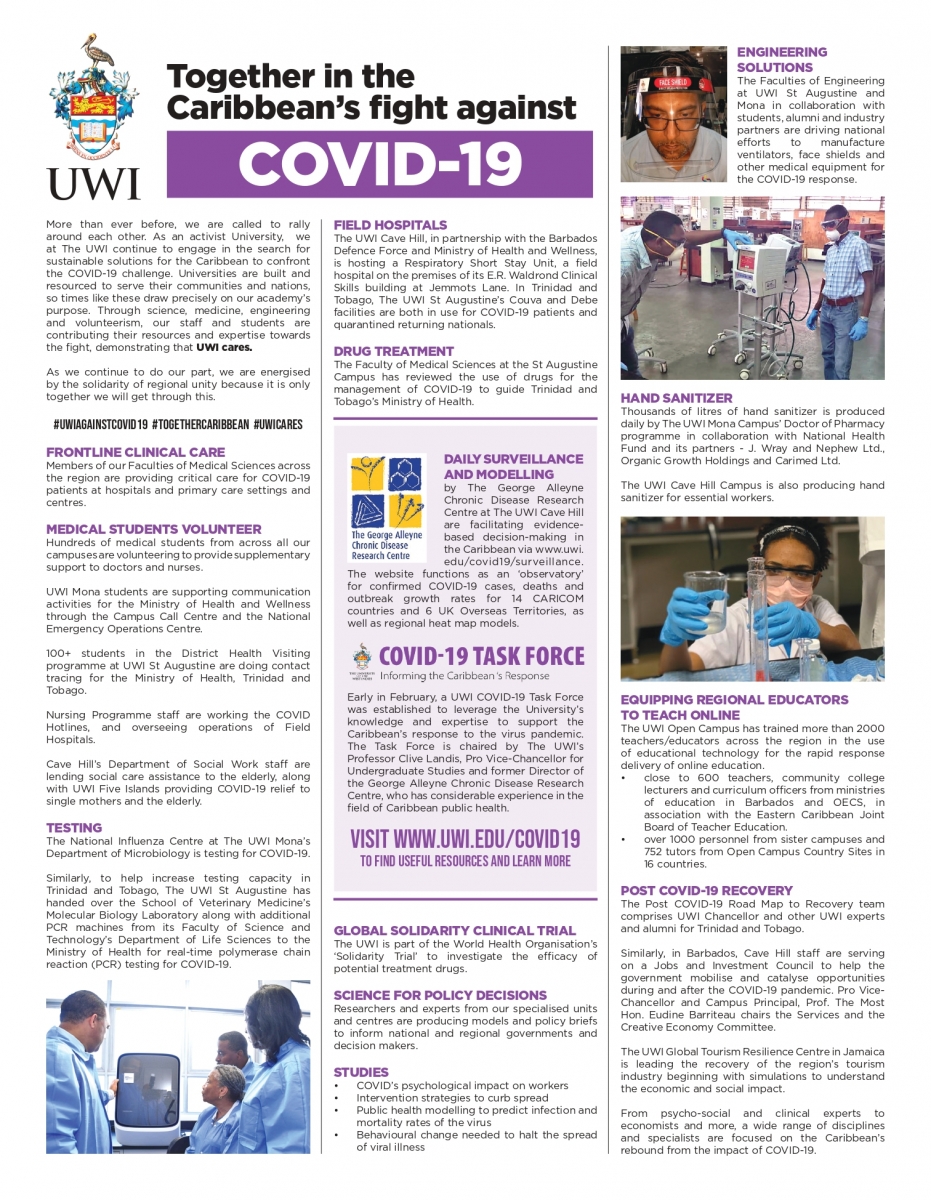 MGI and COVID-19 Response
(From left) MGI Director, Dr Parris Lyew-Ayee Jr, Brigadier Radgh Mason from the Jamaica Defence Force, President of the PSOJ Keith Duncan, Senior Superintendent of Police Stephanie Lindsay, and Chairman of the Council for Voluntary Social Services Saffrey Brown pictured at the launch of the PSOJ COVID-19 Response Fund.
Data is critical to the management of the COVID-19 global pandemic for every country. In Jamaica, the Mona GeoInformatics Institute (MGI) at The University of the West Indies, Mona Campus has been supporting efforts of the Government using data as the country navigates the allocation of resources to slow and stop the spread of the corona virus.
Applying its vast Geographic Information Systems (GIS) database MGI advise various entities on their particular risks and how to plan their activities and initiatives accordingly.
MGI, Data and Vulnerable Communities
MGI mapped all diabetics and hypertensives from the National Health Fund (NHF) database, as well as all Programme of Advancement Through Health and Education (PATH) beneficiaries, registrants with the Jamaica Council for Disabled Persons (JCDP) and the National Insurance Scheme's (NIS) pensioner database. These were used in conjunction with other existing data to look at the distribution of vulnerable people across Jamaica, both individually and collectively.
Presentations of the results of the models were shared with both the Cabinet and a special COVID-19 sub-committee of Parliament, as well as a special vulnerable communities sub-committee of the Ministry of Health and Wellness's COVID-19 Task Force.
MGI's Director, Dr Parris Lyew-Ayee Jr, noted that the location information the models presented allowed for the development of targeted social programs and public education, tailor-made for each community, recognizing the inherent differences present across communities in Jamaica. "a one-size-fits-all solution won't work when it comes to realities of social distancing in poor and densely populated communities with certain concentrations of the elderly, disabled, diabetics and hypertensives".
MGI Models economic effect of COVID for PSOJ's COVID Relief Fund
The Private Sector Organization of Jamaica (PSOJ), in developing its COVID-19 Relief Fund, is seeking to raise $250M to assist the most vulnerable communities in Jamaica by providing food and care packages, tapped MGI to refine this model to account for the dynamic changes that would be affecting communities.
"We were able to build scenarios that accounted for the effects of closures of hotels on employment in tourism communities, and to see the domino effects on unemployment, poverty and crime, "Dr Lyew-Ayee Jr shared.
"We also created a comprehensive composite model to incorporate over 20 different variables at once, with over 20,000 different combinations of results across Jamaica. Once completed, MGI isolated the top 25 communities by these composite vulnerability scores, and the PSOJ's other partners, such as the Jamaica Defence Force (JDF) and the Jamaica Constabulary Force (JCF), could determine the operational logistics of supplying packages to those communities. It is decidedly data-driven and non-subjective," he said.
MGI involved many other stakeholders and show them any community of interest and probe its different vulnerability characteristics. The most interesting part of all this was how well the models lined up with the actual COVID-19 case realities.
Speaking at the Launch, Saffrey Brown, Chair of the Council for Voluntary Social Services (CVSS) and Project Manager for the PSOJ COVID-19 Jamaica Response Fund. "In developing an integrated national response to the COVID-19 crisis in Jamaica, we needed to ensure that we were able to provide aid to the most at-risk communities. MGI was able to work with our team, to develop and implement a model for risk profiling communities during the time of COVID. This has ensured that our response is targeted and focused."
Giving his concluding remarks at the Launch, President of the PSOJ, Keith Duncan noted that, "The research and data driven analysis provided by Mona GeoInformatics Institute was critical to the integrity and efficacy of the reach of the PSOJ COVID19 Jamaica Response Fund. The models developed by MGI ensure that we are impacting those Jamaicans who are most vulnerable due to COVID19. Their involvement also underscores the benefit of taking an inclusive and multisectoral approach to tackle complex national issues. The PSOJ is pleased to have worked with MGI on this integrated national response to COVID19 and commend the work they have done."
UWI Roosters give COVID-affected Community something to Crow about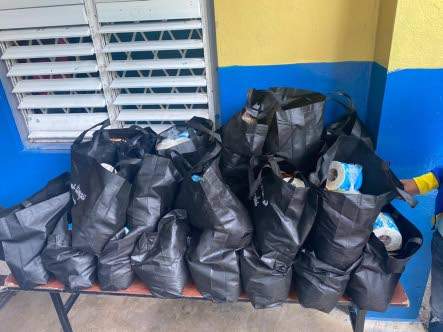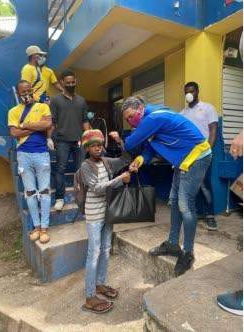 THE smiles and expressions of gratitude coming from residents of Gordon Town and surrounding communities in rural St Andrew were reward enough for the young men of the Fraternity of Roosters from Block C, Taylor Hall at The University of the West Indies (UWI).
The "Roosters" might be oddly named but they were the stars of the day on Saturday as they fanned out to present more than 40 care packages meant for Grove Primary School students whose low-income parents were affected by the COVID-19 outbreak.
"We were able to hand out packages containing rice, flour, sugar, cornmeal, tin food, biscuits, toiletries, soap, et cetera, and distributed them to several families of students and ancillary staff of the school," said Miguel Binns, project manager for the newly formed Roosters NEST.
The acronym NEST means Nurture, Empower, Support and Transform, and is the vehicle through which The UWI men plan to stage a series of projects benefiting Grove Primary in Gordon Town.
"The feeling that we have done something that matters at a time of great need and challenge has left us with a sense of purpose — that's our reward. We are hoping that as corporate sponsorship increases we'll be able to provide more for this school, which is a beacon in Gordon Town and its satellite communities," Binns added.
That same sense of purpose inspired the Roosters' outreach to Salvation Army's School for the Blind and Visually Impaired Children in Kingston. Over the past decade the fraternity has visited the school on numerous occasions, donating appliances, toiletries, food items, and responding to other urgent requests.
Binns said this initiative had built a good relationship between the fraternity and the students and staff of the Salvation Army school, which has been pivotal in rescuing large numbers of blind Jamaicans who have gone on to live very satisfying and productive lives.
The next big project by Roosters NEST is the establishment of a math resource centre at the Grove Primary School, a response to the acute need for improved math performance in schools across Jamaica.
"We are obviously going to need corporate Jamaica to rally behind us to achieve this ambitious goal, but we are confident we'll get the backing we need because it is our businesses that stand to benefit the most from having better performance in math from our students who are future employees," Binns argued.
The 67-year-old Fraternity of Roosters is an organisation of young men who are affiliated with Block C Roosters of Taylor Hall, UWI Mona. One of its core philosophies is that of philanthropy. The block executive is led by Ackeem Clarke and the higher council by Sandre Malcolm.
— Desmond Allen
Published by The Jamaica Observer, on May 15, 2020.
http://www.jamaicaobserver.com/news/uwi-roosters-give-covid-affected-com...
The UWI among Institutions Collaborating with WHO in COVID-19 Global Mega-Trial - SOLIDARITY
As the quest for a vaccine for the novel coronavirus (COVID-19) continues, The University of the West Indies (The UWI) is coordinating the participation of several Caribbean countries in the World Health Organization's (WHO) global mega-trial called SOLIDARITY.
The announcement was made by Senior Lecturer of the Department of Surgery Radiology, Anaesthesia and Intensive Care, The UWI Mona, Dr. Kelvin Ehikhmetalor, at a Teleconference hosted by the Faculty of Medical Sciences on April 19, 2020.
The SOLIDARITY initiative is an international clinical trial to help find an effective treatment for COVID-19, launched by the World Health Organization and partners on Friday, March 20, 2020 at a press briefing hosted at their Headquarters in Geneva.
According to the WHO Resource Centre, the Solidarity Trial will compare four treatment options against standard of care, to assess their relative effectiveness against COVID-19. By enrolling patients in multiple countries, to include Jamaica, the Solidarity Trial aims to rapidly discover whether any of the drugs slow disease progression or improve survival. Other drugs can be added based on emerging evidence.
It is proposed that the study be done throughout the countries in which The UWI has campuses with strong clinical presence - namely in Trinidad and Tobago, Barbados and the Bahamas. Already, there is a committee across the four countries that is chaired by Professor Marvin Reid of the Mona Campus.
Speaking at the teleconference on the subtopic of "therapeutics and pharmaceutical treatments", Dr. Ehikhmetalor said "the SOLIDARITY Trial is ongoing, and the University of the West Indies is positioning to be a part of this trial. We will be supplying data and so we will be using some of these drugs in our patients within that context and will be sending the results to the World Health Organization for analysis."
Dr. Ehikhmetalor said, "COVID-19, which is the disease caused by the virus, causes severe acute respiratory syndrome and presents an unprecedented challenge to identify drugs for its prevention and treatment of the condition; treatments are desperately needed."
Dr. Ehikhmetalor noted that most of the evidence we (in Jamaica) have at this time is based on clinical experience and from trials from the countries which have been through this very difficult time. He added that currently, more than 300 active clinical trials are underway, many of them propose treatment plans or experimental treatment.
He noted that in most cases, "people were working in the dark...as it is a road that has never been travelled before, as it is a novel virus." People, he said, are trying all kinds of things. Over a period of time the disease's pathogenesis is becoming a little clearer, and people are beginning to understand what to use and more importantly when to use it so that we can actually affect the outcome in patients.
While Dr. Ehikhmetalor acknowledged that there are no specific treatments for COVID-19, he believes there is light at the end of the tunnel as there are many small-scale trials underway. "There are lots of things in the armour, many undergoing large scale clinical trials, many things are showing promise."
The challenge, he said, is "about what to use and when to use it and I'm quite confident that the mega trial now being put on by the WHO, it is a pragmatic trial designed to randomize confirmed cases into either standard care, or to one of four active treatments."
The World Health Organization Clinical Management Guidelines documents as of March says there is no current evidence to recommend any specific anti-COVID-19 treatment with the disease, so the WHO recommends supportive therapy.
Characterizing the global pandemic as a war, Dr. Ehikhmetalor said 'It is by wisdom and by counsel that you wage a war, and this is war. We are confident there is light at the end of the tunnel.'
We are in this together
Dr Tomlin Paul, Dean of the Faculty of Medical Sciences at The University of the West Indies, Mona, who chaired the teleconference, emphasized that "as a University that is leading in terms of science and research, it is important for us to meet to share with our community, the public, the region and the world at large, on where we are with respect to this pandemic."
Recognizing the importance of hosting the teleconference, Dr. Paul noted that "we have a responsibility in our role to bring hope, to bring knowledge and to assist in any way possible so we can all cope during this time. Even as we distance ourselves physically, he said, it is important that we "reach out and touch someone's heart to make the world a better place."
In closing the 3-hour event, Dr. Paul stated, "we have come together as a region, as academics, and we have come together in partnership with the Ministry of Health and Wellness and by extension the public health system to make an impact on COVID-19. The fact that we will be contributing to this global mega-trial (SOLIDARITY) says that "we are in this together."
UWI's Leadership gives Percentage of Salaries to Student Fund
The senior executive leadership of The University of the West Indies (The UWI)—the Vice-Chancellor, Campus Principals, Pro Vice-Chancellors, University Bursar and University Registrar—have all committed to allocating a percentage of their salaries for the next three months towards a student hardship fund. The aim of the fund is to promote equity of access for all students as well as provide much needed additional counselling services during this time.
The executive leadership of the regional university has recognised that the rapid transition to emergency online teaching in response to the regional spread of COVID-19 has exposed the enormity of challenges facing financially and socially marginalised students. With a student body of close to 50,000, at least 10,000 of them are believed to be functioning in a social circumstance that makes it excessively difficult to participate equally and equitably in this moment of digital intensification.
The principals across The UWI's five campuses stepped up in developing remedial projects to confront this reality and to restore the level playing field provided by the physical classroom culture. The UWI alumni have been called upon to participate in fundraising and philanthropists have also responded by donating hundreds of tablets.
The offer of a salary-source contribution from the executive leadership to enhance student wellbeing "is another part of the UWI CARES project, designed to empower any excluded element of the student body," says Vice-Chancellor, Professor Sir Hilary Beckles. He explained, "This is a justice gesture to further illustrate our commitment. We are here to serve and support them in their quest to succeed."
Pages