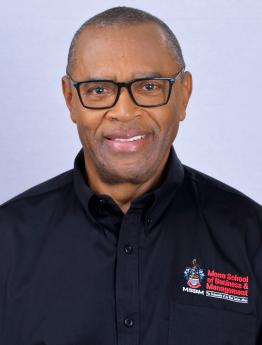 General Area of Academic Specialization
Industrial Relations, Business Negotiations, Strategic Human Resource Management
Academic Unit
Behavioural Sciences & General Management
Contact
Mona School of Business and Management (South)
(876) 977-3775
My research covers a range of issues having to do with workplace relationships ranging from attitudes to work, workplace performance, ethics in the workplace to sexuality and work.
Some Research Highlights:
Journal Articles & Book Chapters
Smart, Cherry-Ann M., and Cowell, Noel M. 2019. "A Role for Jamaica Libraries in Conflict Resolution." Library Philosophy & Practice. digitalcommons.unl.edu.
West, Keon, and Cowell. Noel M. 2015. "Predictors of prejudice against lesbians and gay men in Jamaica." The Journal of Sex Research 52.3: 296-305.
Cowell, Noel M., H. McDavid, and T.S. Saunders. 2012, Managing Guest Security in a High -Violence Society: The Case of the Jamaican Tourism Industry" in World Hospitality and Tourism Themes, 4(1), 32-47.
Hilton A. McDavid, Noel M. Cowell, and Archibald McDonald. 2011. "Is Criminal Violence a Non-Communicable Disease? Exploring the epidemiology of violence in Jamaica." West Indies Medical Journal.
Cowell, Noel M., and T.S. Saunders. 2011. Exploring Heteronormativity in the Public Discourse of Jamaican Legislators Sexuality and Culture. Sexuality and Culture (15), 315-331.
2007 - Cowell, Noel M., Crick, A. P. & Martin, R. - Ethics at the workplace: A survey of ethical propensities of UWI students and HRM Professionals. In N.M. Cowell, A. Campbell, G. Chen, S. Moore (Eds.), Ethical Perspectives for Caribbean Business. Kingston: Arawak Publications, pp.229-60. 
Cowell, Noel M. 2004. Is 'work' a four-letter word? Work attitude and the myth of the lazy Jamaican worker. Social and Economic Studies 53: 1-29.
Undergraduate Courses
MGMT3019: Business Negotiations 
MGMT3018: Industrial Relations
Graduate Courses
SBHR6390: Strategic Human Resource Management
SBHR6020: Industrial Relations and Negotiating Strategies