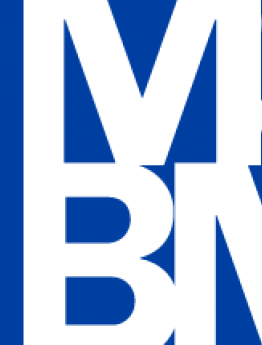 General Area of Academic Specialization
Foreign Direct Investment, Resource-based Economic Development, Competitive Strategy
Academic Unit
Marketing, International Business, Entrepreneurship & Strategy
Contact
Mona School of Business and Management (South)
(876) 977-3808
Lou Anne Adrianna Barclay is a Professor of International Business at the Mona School of Business and Management. She is the author of three books and at least twenty academic papers. Professor Barclay's area of specialization in the discipline of Management and Business Studies is International Business. Her research explicitly focuses on Developing Countries, especially the Small Island States of the Caribbean, and more recently, the South American members of the Caribbean Community (CARICOM). Her research deals primarily with the issues of Economic Development, Foreign Direct Investment, Industry Competitiveness, specifically the bauxite and oil and gas industries of the Caribbean, Competitive Strategy, and Entrepreneurship.
Professor Barclay has presented her work in various fora in the Caribbean, Latin America, United States and Europe. She has also won fellowships and awards for her academic research. Professor Barclay is currently conducting research on the emerging oil industry of Guyana. This country has been blessed with unprecedented oil resources. Professor Barclay will analyse the prospects of it achieving sustainable resource-driven, FDI-facilitated development.
Some Research Highlights: 
Books & Journals 
Barclay, Lou Anne, A. 2015 Managing FDI for Development In Resource-Rich States: The Caribbean Experience, Basingstoke, Hampshire and New York: Palgrave Macmillan (263 pages).
Barclay, Lou Anne A. 2000 Foreign Direct Investment in Emerging Economies. Corporate Strategy and Investment Behaviour in the Caribbean, London and New York: Routledge. (279 pages).
Barclay, Lou Anne, A. 2012 The anatomy of a failed industrial policy: developing an aluminium industry in Trinidad and Tobago. Transnational Corporations, 21 (2): 50-76.
Barclay, Lou Anne, A. 2012 The Bauxite Industry of Suriname: Institutional Inefficiency in a Century of FDI-facilitated Underdevelopment, Social and Economic Studies 61 (2): 127-167.
Barclay, Lou Anne, A. and Henry, Ralph 2011 Black Power and Equitable Business Participation: Forty Years on in Trinidad and Tobago, Social and Economic Studies 60 (3&4): 103-133.
Barclay, Lou Anne, A. 2010 Creating an Institutional Environment for FDI-facilitated Development: The Case of the Jamaican Bauxite Industry, European Journal of Development Research 22 (2): 153-174.
Campbell, Archibald, A. and Barclay, Lou Anne, A. 2006 The 1997 Financial Crisis in Jamaica: What are the prospects for its recurrence? Caribbean Journal of Public Sector Management 8 (1): 5-29.
Barclay, Lou Anne, A. 2005 The Competitiveness of Trinidadian Manufacturing Firms in an Increasingly Liberalised Trading Environment. Journal of Eastern Caribbean Studies 30 (2): 41-74.
Wint, Alvin G., Campbell Archibald A., and Barclay, Lou Anne, A. 2005 FDI-assisted Development in a Small, Developing Country: Foreign Investment and the Stabilisation of the Jamaican Financial Sector. Social and Economic Studies 5 (2): 1-29.
Graduate Courses
SBIB6020: International Business Management
SIBDC910: Strategy Dynamics
SIBDC9000: Global Management Trends
2009/2010, Research Fellowship, "FDI-facilitated Development and Institutional Efficiency: The Case of the Bauxite-rich, Developing Countries of the Caribbean." Academic Year.
2006, The Most Outstanding Researcher, Faculty of Social Sciences - The Principal Research Award, Research Day, The University of the West Indies, Mona.