Mona School of Engineering Orientation
MESSAGE FROM THE DIRECTOR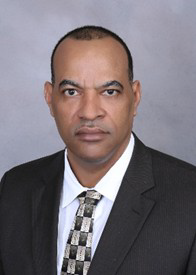 On behalf of all the staff of the Mona School of Engineering (MSE) in the Faculty of Science and Technology of the University of the West Indies (Mona), let me welcome all new and returning students for the 2017/2018 Academic Year.
In response to the demands of our biomedical and health sectors, we have added the BSc. in Biomedical Engineering to our list of engineering programmes. In an effort to increase access to our engineering programmes, we have also added a 1-year preliminary engineering programme which consists of the necessary components of mathematics, sciences, computer and laboratory techniques and communications skills for the beginner engineer. The first cohort of Jamaican students entering this programme have been awarded a US$5,000 bursary (50%) toward their tuition. This programme is a direct response to a call from the Government of Jamaica (GoJ) and various industries for an increase in the number of engineering graduates. The growing technical sectors of the country has estimated a demand of 1000 engineers graduates per year.
The GoJ and the Student Loan Bureau (SLB) have responded to our request for increased access to loans by engineering students. The interest rates on engineering loans have been reduced from 9.5% to 6%, and the loan threshold has been raised to J$750,000, up from $500,000. Other forms of funding opportunities to engineering students are being explored .
We continue to strengthen our partnerships with local and international industries. Our civil and electronics engineering teams have been working with the National Road Operating and Constructing Company Limited (NROCC) to resolve environmental issues that potentially resulted from roadway construction, including the design and deployment of equipment to remotely sense environmental conditions. We intend to launch our first shared engineering project design with Binghamton University where four of our final year electronics and computer systems engineering students will work with four of their final year electronics and computer engineering students on two Capstone Projects.
We encourage your participation in the activities of the student engineering clubs (JIE and IEEE), and also your support to our team preparing for the annual international robotics competition by IEEE South East USA. We have continued to excel in this competition and last year our very own Mr Jason Brown (final year computer systems engineering student) won the coveted Best Paper award from a pool of 1000 applicants.
The MSE continues to work hard towards creating a world class teaching and research facility, with strong synergies with our industrial and commercial partners. We have successfully attracted four new academic staff including a professor of electronics and electrical engineering (formerly of University of Florida). ABET International accreditation will be doing a site visit on October 8- 12 for assessment of our BSc Electronics Engineering. This is our first attempt at international accreditation and we will use the learning experience from this exercise to facilitate accreditation of all our engineering programmes.
We wish you a very successful 2017/2018 academic year.
Paul Aiken, Senior Member IEEE
BSc, MPhil (Physics); MSc, PhD (Electrical. Eng)
Director and Deputy Dean
Mona School of Engineering
Faculty of Science and Technology
Date:
August 28, 2017 - 1:00pm
-
August 29, 2017 - 2:30pm
Venue:
Science Lecture Theatre 3 (SLT 3)