Mona School of Engineering Orientation
MESSAGE FROM THE DIRECTOR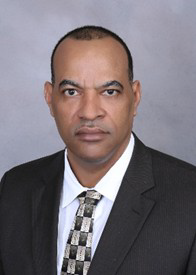 On behalf of all staff of the Faculty of Engineering (FoE) of The University of the West Indies, Mona Campus, I happily welcome all new and returning students for the 2018/2019 Academic Year. We have just ended a very eventful year which embraced the first staging of the Preliminary Engineering programme; the very first site visit of ABET Accreditation team; the official approvals to transform the Mona School of Engineering into a Faculty of Engineering, Mona; and a successful joint final year Capstone Engineering project between 8 students of the IBM Watson School of Engineering at SUNY Binghamton University and 6 students of the Mona School of Engineering, UWI.
As our student numbers keep trending up, this year promises its own set of exciting events. We are now a Faculty of Engineering and have been restructured to meet all the UWI requirements and expectations, thereof. In addition to an increased staff complement, four Deputy Deans have been appointed to oversee undergraduate, graduate, outreach and quality assurance matters. Their roles and responsibilities are described later in this booklet and may be used as a guide in seeking assistance to resolve any queries you may have. We have commenced exploration of joint-degree programmes with the University of Florida (UF) where Caribbean students will do 2 years at UWI Mona, and another 2 years at UF, and upon successful completion will be awarded dual degrees (one from each university). The increase in our programme offerings along with the growing number of applicants, signifies the Faculty's positive response to the call from the Government of Jamaica (GoJ) and various industries for increases in the number of engineering graduates. Our MPhil and PhD research activities will also commence this year where over 50 applicants were processed for research projects across all our engineering programmes.
We continue to strengthen our partnerships with local and international industries and academia. New Fortress Energy has increased the number of scholarships to engineering students from 5 to 10. The UWI Graduating Class of 1967 has established a Legacy Award to be given to a student who demonstrates excellence and innovation. Mona-Tech Engineering Services, the commercial arm of the Faculty of Engineering, is in the implementation phase of constructing a 7 MW CHP plant for the Mona campus that will see the campus being independent of the JPS power grid. We have partnered with University of Pennsylvania (UPenn) to offer a Global Seminar Course in rehabilitative robotics with a focus on applications that are relevant in the Jamaican context. The course will provide exposure to the principles of human-centred design focusing on rehabilitative systems. The class will be offered in Semester 2 and will contain two cohorts of students, one based at UPenn and the other in Jamaica, including joint projects with UPenn students being hosted by UWI for 10 days.
We encourage your participation in the activities of the student engineering clubs (JIE, IEEE, I-StructE), and also your support to our team preparing for the annual international robotics competition by IEEE South East USA. We have continued to excel in this competition and last academic year (April 2018) we were awarded 3rd Place of 54 participating universities. The FoE continues to work hard towards creating a world class teaching and research facility, with strong synergies with our industrial and commercial partners.
We wish you a very successful 2018/2019 academic year.
Paul Aiken, PhD, P.E., Senior Member IEEE
Dean, Faculty of Engineering
Date:
August 29, 2018 -

11:00am

-

1:00pm
Venue:
Science Lecture Theatre 3