FST Actuarial Science Student Wins Scholarship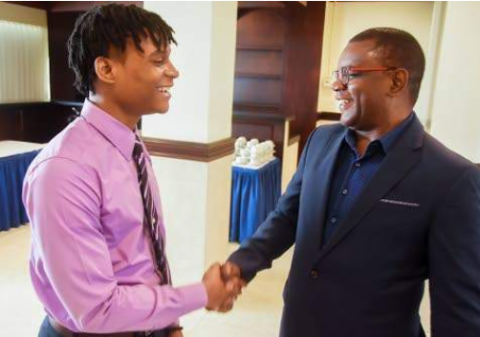 "NICKOLYE Graham had no plans to attend university.
In fact, he wasted his first three years at St Jago High School in St Catherine, and even after he pulled up his socks and earned 10 Caribbean Secondary Examination Certificate (CSEC) subjects with grade ones and took the first-place national award in principles of business, it was not an option he considered.
The only thing on his mind at that point was to land a job so that he could take care of his extended family and leave their Featherbed Lane home in Spanish Town, St Catherine.
Graham had never met his dad, and he only sees his mother, who resides overseas, from time to time. As a result, his aunt, Teisha Crossby, to whom he refers as his second mom, became his mentor.
"When I was in high school I had no plans to go to university. It was expensive and we were poor...no dinner sometimes. Education beyond high school wasn't a thing. [But] one day I was in the community and I was just looking around and I realised that I don't want to be here long term and I was thinking, 'How can I not be here?'
"Education was the way. I knew my potential and I realised it. I came first in fourth form and they upgraded me to the 'high-flyers' class. It all started from there. I did very well and the guidance counsellor saw that I was in need of help and she suggested the past students' association. I applied and they granted me money to do CSEC," he told the Jamaica Observer."
Read entire article at link below: